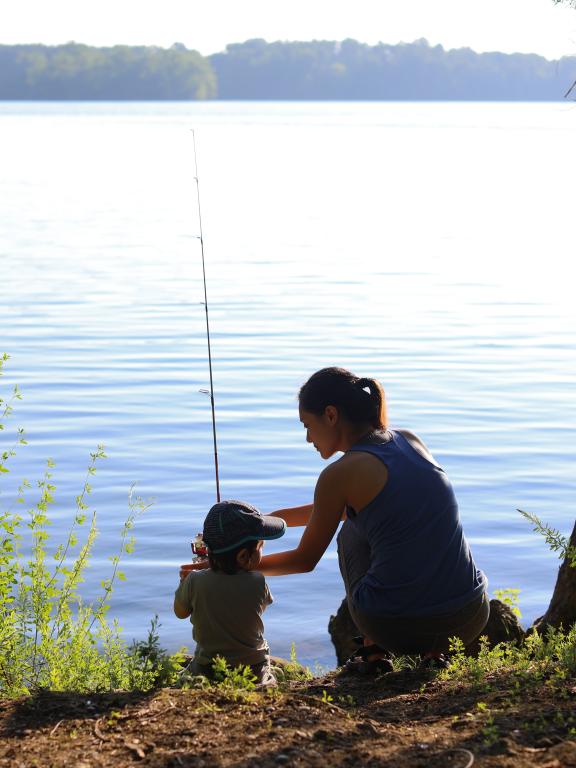 From tips on the best places to find your game of choice, to hooking you up with top charters in the area, Fish & Hunt Maryland is the one-stop planning resource for your next adventure. Our diverse state has big sportsman opportunities, holding two notable titles: the Decoy Capital of the World and the White Marlin Capital of the World. Our world-class white-tailed deer, striped bass, and trout populations aren't so bad either! 
We can help you find unique experiences only available here in Maryland. Maybe it's hunting on the Susquehanna Flats, chasing white marlin in the Atlantic Ocean, or reeling in world-class striped bass. We'll help you discover the secrets of Maryland, find the species you're chasing and a charter/guide to make it happen, get a license, and much more.
Fish & Hunt Maryland is also home to the Nation's first state-wide Fly Fishing Trail and Maryland's Deer Hunting Trail. These trails will lead you to some of the best hunting and fishing spots in Maryland.
Whether you're a serious sportsman looking for that trophy white-tailed deer, or a novice group planning a memorable deep-sea fishing trip, we have what you're after, you'll find what you're after right here in Maryland.
Fish & Hunt Maryland Videos
Get A License
Purchasing a license is more convenient than ever before. Maryland DNR provides the following quick and easy ways for you to obtain your licenses and registrations.