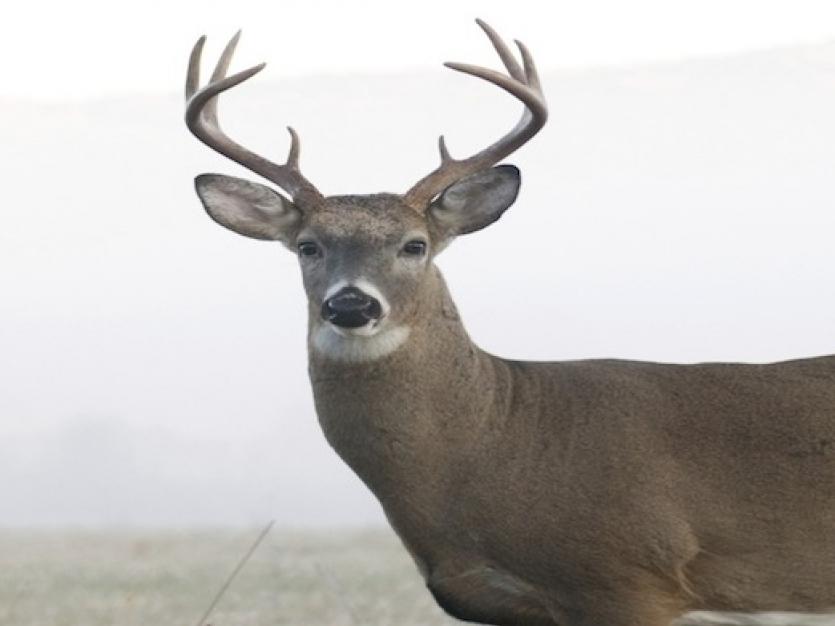 Deer
Whether you're a seasoned hunter with years of experience, or a novice sportsman with a new hunting license, Maryland has everything you need for a memorable deer hunt. From the world class white-tailed deer to the unique sika deer opportunities, the next hunt to remember happens right here in Maryland.
Deer Hunting in Maryland
With one of the highest hunter success rates in the Mid-Atlantic region – and with one of the most generous bag limits in the country – you won't be going home empty-handed. Home to the largest harvested buck on record for the entire East Coast, Maryland ensures the possibility of bagging a record-setting trophy worth bragging about. Maryland's fertile land and vast agricultural industry results in healthy, strong, large deer, offering hunters great meat and trophy-sized harvests.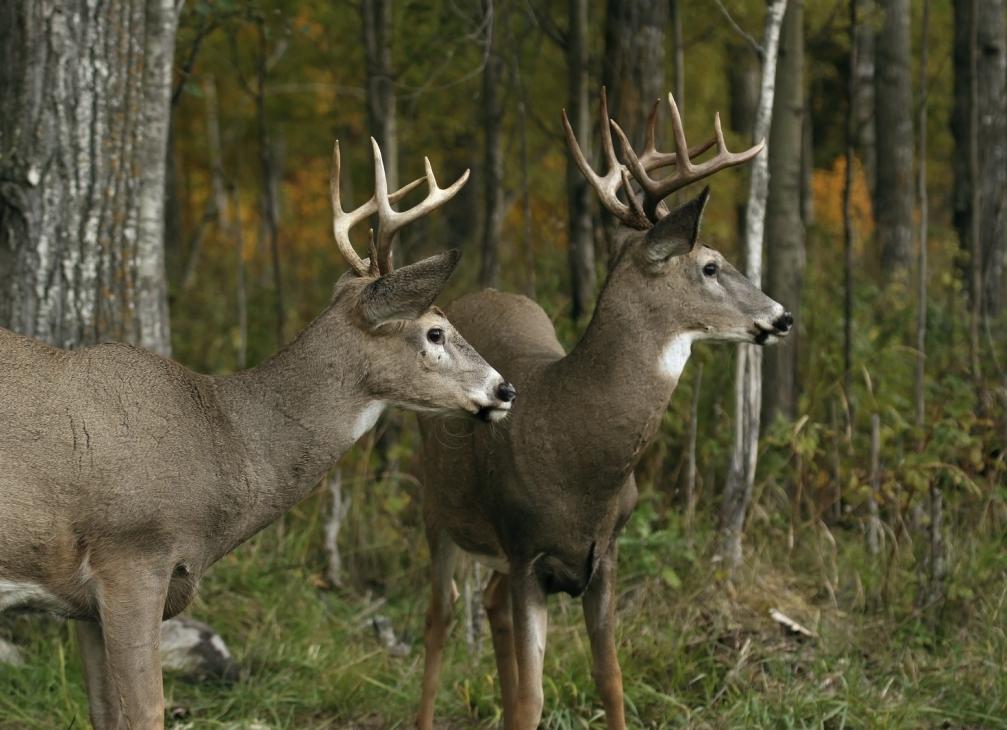 One of North America's most unique deer hunting opportunities is also in Maryland: sika deer. The southern tip of the Eastern Shore is the only other place in the world – aside from their native eastern Asia – where these exotic little deer can be hunted in the wild. So, whether you're taking the kids on their first hunt, or getting away for the weekend glassing for that deer of a lifetime, Maryland promises a memorable trip.
Adult white-tailed deer are about three feet tall at the front shoulders. Maryland yearling bucks (males) weigh an average of 105 pounds; yearling does (females) average 90 pounds. During the warm months, white-tailed deer possess reddish-brown hair. A grayish-brown coat with a thick undercoat replaces the reddish hair during the colder months. The white-tailed deer's distinctive white tail and white rump patch is readily visible when it bounds away from real or perceived danger. White-tailed deer sprint up to 35 miles per hour and are able to leap over 8 foot tall barriers. Maryland's deer herd is estimated at 220,000.
The sika deer is a small, brown elk that lives in quiet marshes and forested wetlands on the lower Eastern Shore of Maryland. All of Maryland's sika deer originated from the same island in southern Japan and were released from captivity in the early 20th century. In the last century their range has expanded across the marshes and the rich agricultural landscape of the mid to lower Eastern Shore with the highest density in Dorchester County. The season bag limit for all three seasons (Archery, Muzzleloader, and Firearms) is three per season, including one stag per season, for a total of nine per year. They are a mini-elk in every sense. They bugle to challenge other stags and to attract does, known as hinds, and they wallow in the mud. They also respond well to calling, particularly during the mid-October rut. These deer are elusive and highly prized, not only for their unique trophy status, but for their delicious meat as well.
DNR's long-term goals for deer are to ensure the present and future well-being of deer and their habitat; maintain deer populations at levels necessary to ensure compatibility with human land uses and natural communities; encourage and promote the recreational use and enjoyment of the deer resource; and inform and educate Maryland citizens about deer biology, management options, and the impacts that deer have on landscapes and people. Both native white-tailed deer and exotic sika deer populations are managed through hunting.
Seasons
Ranging from firearm, bow, and muzzleloader seasons, hunting is permitted from early September until the end of January on varying dates.
For information on seasons, sizes and limits click HERE.
Opportunity
With twenty-three counties in Maryland to choose from, finding a place to hunt in our great state is easy. Our world-class deer populations can be found throughout the state, and may be hunted on public and private lands. Whether you climb into your tree stand in one of our state parks, or get some local knowledge from experienced guides, you're sure to fill your bag and go home with a smile.
One of the best ways to get the most out of a hunt in Maryland is to hook up with a local hunting guide. Knowledgeable of the terrain, locations, and behavior of Maryland's deer, guides are a great way for sportsmen to make the most out of their hunting trip. Many guides also have access to the state's private lands unavailable to hunters heading out on their own. If you would rather go out on your own, there is a wealth of public lands and wild lands packed with trophy deer from the mountainous Western region to the low-lying Eastern Shore.
For a full list of hunting locations, download the Maryland Department of Natural Resources' app on your phone (MD DNR).
License and Regulations
Simple, quick, and at the palm of your hand, DNR's app is the easiest way for both residents and non-residents to get a Maryland hunting license. Download the app on your smartphone (MD DNR), click Apply for License, and enroll. From the app, you can also register any kills, post photos, and check for regulations updates. Or, you can 
apply for a license
 through Maryland Department of Natural Resources' website. A Regular Hunting License, Junior Hunting License, any Senior Hunting License, or a Nonresident (full term or short term) Hunting License is required to hunt migratory game birds in Maryland. All migratory game bird hunters, including those who are exempt from the hunting license requirement, must purchase a Maryland Migratory Game Bird Stamp. In addition, all waterfowl and coot hunters over the age of 15, including those who are exempt from the hunting license requirement, must purchase a Federal Migratory Bird Hunting and Conservation Stamp. For information on Licenses, Stamps, & Permits including descriptions, prices, and availability click
HERE
. Visit the Maryland Department of Natural Resources' website for a complete list of
seasons and bag limits
.
Money generated from the sale of licenses goes directly to the conservation, protection, and preservation of Maryland's natural habitat and cherished wildlife. Maryland DNR works tirelessly to maintain a healthy population of fish and game, and the regulations needed to sustain fishing and hunting in Maryland. Changes in regulations, dates, and requirements vary year-to-year. Please check with DNR frequently for the most up-to-date information.