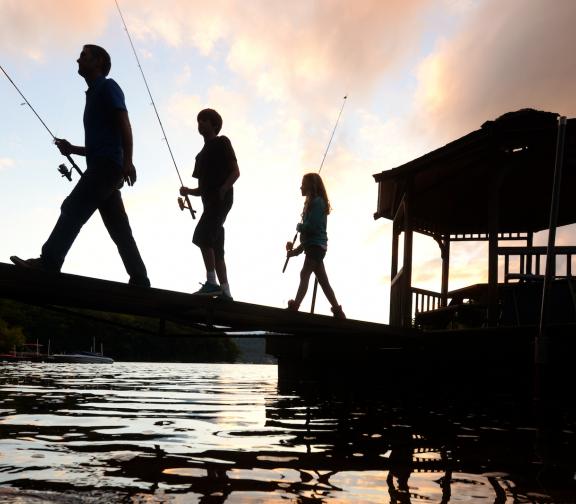 Maryland Fishing Experiences
Maryland's waters are vast and varied. From the deep saltwater of the Atlantic to the flowing fresh waters of mountain streams, from the still waters of lakes and ponds to the tidal inlets and marshlands of the Chesapeake Bay, Maryland offers some of the best on and off-shore fishing experiences on the East Coast.
Fish & Hunt Maryland will help you find that unique sportsman experience only available here in Maryland. Maybe it's fishing on the Susquehanna Flats, chasing white marlin in the Atlantic Ocean, fly fishing in a mountain stream, or reeling in world-class striped bass. Maryland's waters await your next adventure.
Whether you're a novice going on your first trip, or a seasoned sportsman on a getaway with buddies, Fish & Hunt Maryland will help you discover the secrets of Maryland, find the species you're chasing and a charter/guide to make it happen, get a license, and much more.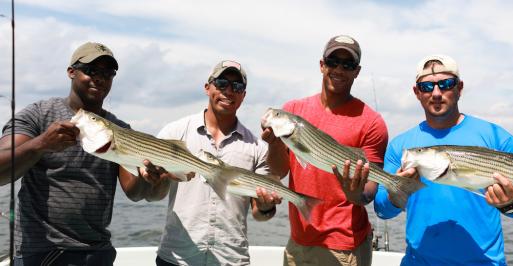 Chesapeake Fishing Adventure
There's no better way to spend a day on the bay than chasing rockfish. Outfitters like Anglers Sport Center and charters like Tuna The Tide Charter Service (both featured above) offer easy access to everything you need. And, there's no better way to end a fishing trip than . . .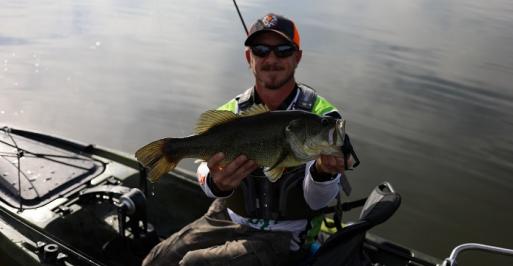 Top 10 Fishing State Parks
Spring is here and there is no better time to get away with friends and family for a little outdoor activity. To help you with planning, we suggest the following Maryland State Park or park-owned land for a great camping and fishing experience. There are plenty of more . . .
Fishing Charters & Guides
No listings currently match the selected parameters. Please try a different set of values.