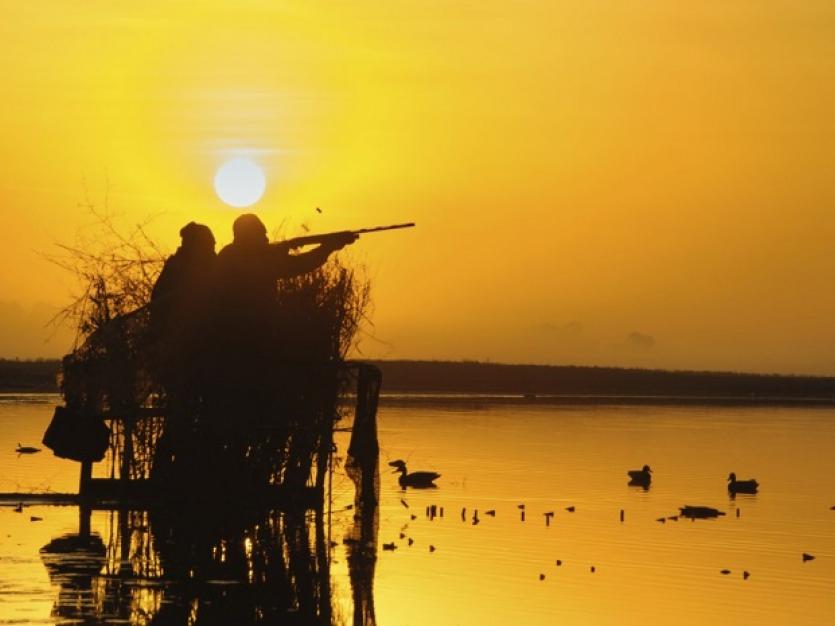 15 Top Places to Go Hunting and Fishing in Maryland
From the rugged Allegheny Mountains to the shores of the Chesapeake Bay to the mid-Atlantic canyons, the Old Line State has it all for sportsmen and women, including a huge variety of game, fresh and saltwater fishing, and perhaps the finest duck and goose hunting in the country. Start with these 15 ideas for hunting and fishing experiences in Maryland. Check out a full list of Maryland's species by clicking here.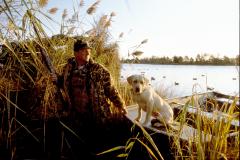 1) Duck and Goose Hunting on the Eastern Shore
There's a reason the state dog is the Chesapeake Bay retriever. Located right in the middle of the Atlantic Flyway, Maryland is steeped in duck and goose hunting tradition, and the Eastern Shore is home to some of the best waterfowl hunting anywhere.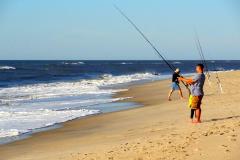 2) 

Surf Fishing at Assateague Island National Seashore

The barrier island of the Maryland coast is home to amazing surf fishing, so pitch a tent, set up your surf chair and cast. The channels, cuts, and ever-changing sandbars draw huge schools of big red drum, black drum, striped-bass, bluefish, flounder, rays and sand sharks. Learn more here.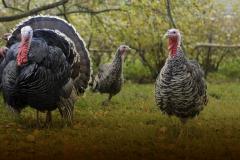 3) 

Turkey Hunting in Savage River State Forest

Turkey are plentiful throughout Western Maryland, but this diverse woodland, with some of the largest stands of old-growth forest on the East Coast, provides ideal habitat for wild turkey. With spring, fall and winter seasons and rifle, handgun, shotgun and bow availability, there's a lot of opportunity for turkey hunters here and elsewhere in Maryland. Learn more here.

4

) Deer Hunting in St. Mary's River State Park

With dense woodlands, open fields and lush marshes, these eons-old hunting grounds were legendary among the local Piscataway Indian tribe. With a 3,000-year hunting tradition, St. Mary's River State Park remains one of the best game sites on the Eastern Seaboard and perfect terrain for white-tail deer. Learn more here.

5) 

Kayak Fishing at the Bay Bridge

Launch from Sandy Point State Park and get right up to the pylons of the giant Chesapeake Bay Bridge. Pedal-powered fishing kayaks turn fishing into an action sport and let you keep both hands on your rod. Kayak fishermen have been having great luck on giant black drum right under the bridge.

6) 

Ice Fishing at Deep Creek Lake

With some of the best bass fishing anywhere, and a wealth of game fish, there are great options year round, day or night, but there's nothing quite like ice fishing on Deep Creek Lake. Yellow perch are active under the ice, so get your auger, ice-axe and rod, and land a memory. Learn more here.

7) 

Bass Fishing on Loch Raven

Rent an electric boat at the Loch Raven Fishing Center and explore the nearly 11-mile-long reservoir. Only a few short miles from downtown Baltimore, just a stone's throw from Towson, and stocked with large and small mouth bass, pike and perch, Loch Raven is the perfect spot to drop a line and drop off the grid. Learn more here.

8) 

Fish the Choptank From the Bill Burton Fishing Pier

You've probably passed the old Choptank River Bridge a hundred times on the way back and forth to the beach; maybe it's time to break for some fishing. Open 24 hours a day, 365 days a year, the Bill Burton Fishing Pier is a great spot for fishing or crabbing. Learn more here.

9) 

Championship on the Chesapeake Striped-Bass Tournament

With way-in stations up and down the bay and individual prizes toping $80,000, the Championship on the Chesapeake is the biggest striped-bass tournament in the world. Charters are available all over the state's Chesapeake region, and rockfish is one of the best tasting, most exciting saltwater game-fish around.

10) 

Exotic Sika Deer Hunting in Dorchester County

Native to Asia and more closely related to elk than the white-tailed deer, these exotic deer are a unique Maryland species. Favoring marshlands and other unusual terrain, hunting the sika deer makes for a real challenge. Local guides can help you track the elusive sika.

11) 

Bow-Fishing in Indian Head

One of the most exciting developments in recreational fishing is the thrilling sport of bow-fishing, and the Potomac is one of the best spots around to try it. Head to Indian Head in Charles County and set your sights on catching some snakehead and flathead catfish. There are no limits on these invasive fish—they're big, they're plentiful and they're delicious. Bring your boat and bow or sign up for a local charter.

12) 

Fly Fishing Getaway at Streams & Dreams B&B

When contemplating your ideal getaway, does a river run through it? Then Streams & Dreams Retreat Bed & Breakfast in Garrett County is the perfect spot for you. Their expert guides have tips for the seasoned fly-caster and comprehensive lessons for beginners on the banks of the Youghiogheny. Lose yourself to the sound of rippling waters, the swish of line, and the splash of a monster trout. Learn more here.

13) 

White Marlin Open in Ocean City

It's no surprise that the White Marlin Capital of the World holds the largest billfishing tournament on the planet drawing thousands of spectators and hundreds of the best anglers—with more than a million dollars in prizes. Can't make the tournament? Take a charter out to the Mid-Atlantic Canyons for some of the best marlin, shark and tuna fishing anywhere. Learn more here.

14) 

Black Bear Hunting in Dan's Mountain Wildlife Management Area (WMA)

Western Maryland is home to a thriving black bear population and nearly all of the Dan's Mountain Wildlife Management Area's 9,700 acres of prime bear habitat are opened to hunting. Dan's Mountain, with 2,800 feet of elevation change and dense hardwoods, is known for rugged, back-country hunts, and more than five miles of public roads make for accessible hunting. Learn more here.
15) 

Cast & Blast Buddies Trip

The Chesapeake Bay Cast & Blast is a true "Only in Maryland" experience that any serious sportsmen needs to add to their bucket list. We'll be honest–this is not an experience you should just show up and hope to enjoy. There are a few guides that provide this unique trip to sportsmen in Maryland. Check out the hunting guides & outfitters that take visitors out before coming to Maryland. These guides will help you plan the trip and answer any questions you might have. Also, we suggest visiting Maryland DNR's website for current and accurate information on all hunting logistics and regulations. You also want to make sure to have all your necessary licenses, which you can do online or from from the DNR app. This article was originally published on VisitMaryland.org by Jim Meyer.