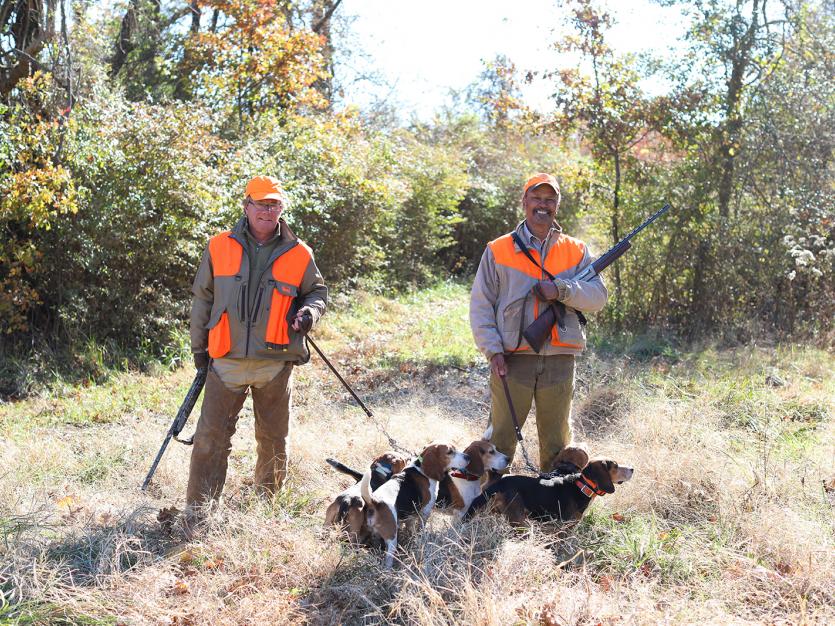 Rabbit Hunting with Charles Rodney
Using a guide who specializes in hunting small game can help you to get the most out of your next hunting trip.
Whether you're a seasoned rabbit hunter, or taking the kids out on their first-ever hunt, Maryland's small game species are perfect for all skill sets. Cottontail rabbit, squirrel, fox, hare, grouse, quail, pheasant, and crow can be found all throughout Maryland. You can find them in Maryland's Regulated Shooting Areas (RSA) which offer an abundance of these small game species and are perfect for first-time hunters looking to get started in the sport.
About Charles
Charles was born in Louisiana, growing up to a hunting family he always leaned more towards rabbits. As soon as he was old enough to travel, he began his hunt for the best rabbit habitat. Thus staking claim to it in Maryland with its thick briar and honeysuckle patches, Charles says this is the state to rabbit hunt in.
Threw bush:
Questions & Answers for video topics 
What makes Maryland unique?

Unlike most states, Maryland has an extremely diverse landscape. From Mountain ranges in the west or the swamps of the east. You find any area in Maryland crawling with rabbits. 

What's your #1 tip you can give readers?

Start early when the morning dew is on the ground. The moisture holds scent better allowing the dogs to more precisely locate and chase rabbits.

How do you measure success in Maryland?

Personally I measure success not by how many rabbits were harvested but by the smiles on faces in my hunting party. I can always count on a rabbit, but a smile and a laugh is a memory forever. 

How often do you find what your hunting 

In Maryland, it's not about finding rabbits. The rabbits are there, it's a matter being patient, hunters often leave the area they think it's gonna happen but they aren't patient enough, the rabbits come back to their den.

What's your most memorable moment in Maryland? 

Every hunt is as memorable as the last. I can't narrow myself down to one specific moment.
See All Of The Traditions Videos
We hope you enjoyed this featured story. Please visit the Traditions of Maryland page to see all ten featured stories.