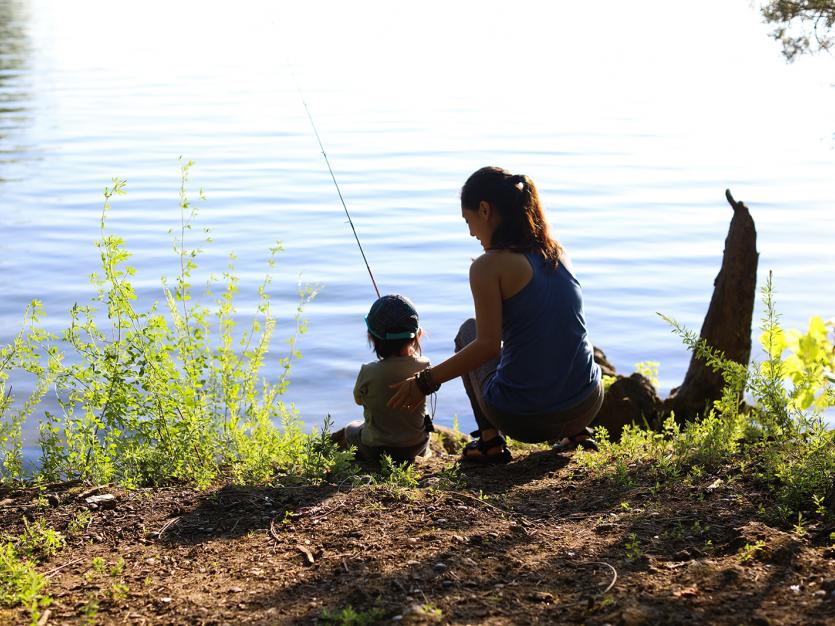 Plan your Summer Fishing Trip to Maryland
Maryland should be on every angler's bucket list. Regardless if you are a newbie or a seasoned pro, this diverse state provides a variety of fun and action-packed days on the water catching tons of fish. Whether angling for trophies or looking to spend some quality time with friends/family, the opportunities are endless! This summer, plan a trip to Maryland for fishing as well as other outdoor activities for the family. 
Where To Go
The Eastern Shore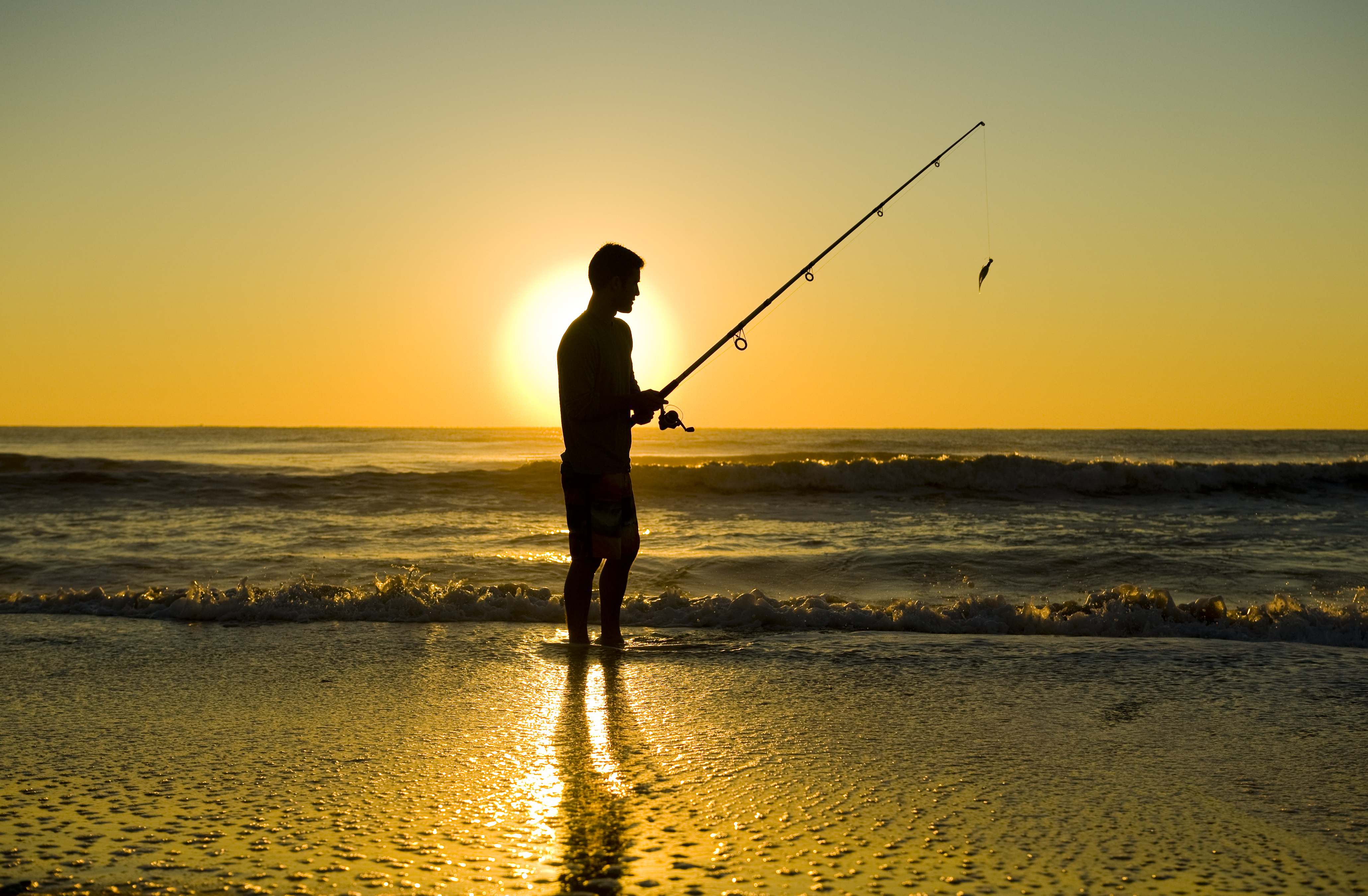 Maryland's Eastern Shore offers a variety of choices for everyone in your family, from angler to beach bum. Summer is the perfect time to plan a family trip to the shore, with plenty of lodging and dining options, attractions and activities, not to mention some of the best fishing you can find. 
For the angler:
With wonderful fishing opportunities over hundreds of square miles, this is a hot spot for surf fishing. Extending down the coast, all the way to Assateague Island, anglers constantly report a mix of white fish, blue fish, and small red drum. Fresh cut bait such as crab or bunker are always great to use. However, it seems as though sand fleas on fishbite tape are attracting the best quality catch. 
Ready to get on the water? Book a charter to get on some awesome deep sea fishing. Or, plan to bring your boat. You can access plenty of public boat ramps across the state. You can also rent boats and kayaks for some inshore/estuary fishing while you are here. 
For the rest of the family:
If some members of your family are not up for a day of fishing, there are plenty of other options. With waterfront towns dotted along the coast, including Ocean City, the shore is full of destinations to check out, offering miles of sandy beaches, boardwalks with rides, shops, and games, and so much more. Learn more about great Maryland beaches as you plan your trip. 
The Chesapeake Bay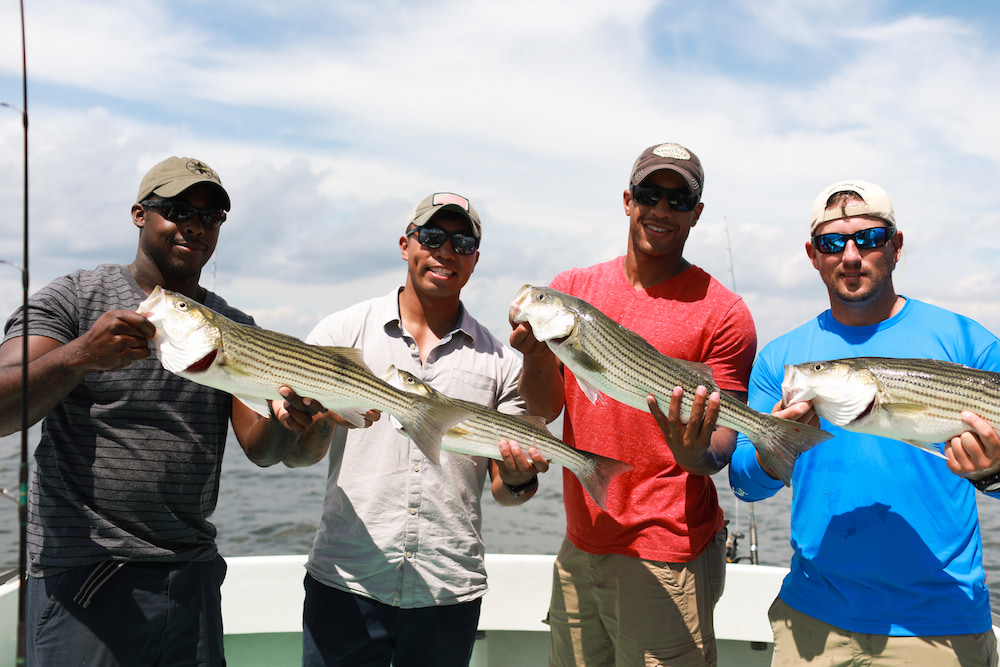 The Chesapeake Bay, which is the largest estuary in the U.S., is home to small Maryland towns, historic lighthouses, museums, and amazing fishing. With vast landscapes and beautiful scenery, this is a must see destination for the family and one that will satisfy anglers of any experience. 
For the Angler:
Anglers are having a great season on the Chesapeake Bay! Fish are continuously being caught throughout its waters, but the majority of reports are coming in from the Chesapeake Bay Bridge to Swan Point. Anglers are catching spot and croaker on bottom rigs, then live lining for striped bass and catfish. Shore fishermen and women are catching loads of perch near rock piles and docks with shad darts and grass shrimp. The bay and its tributaries offer all kinds of sport fishing, as well as unique experiences like catching Snakehead and Crabs. 
Want to Fish the Bay?  Get in on the fun and book a trip with a Maryland Charter to experience a number fishing opportunities like live lining croaker and spot alongside the Bay Bridge. Or, make plans to try out crabbing with some of our experienced  Crab charters. These adventures make the perfect family day trip with the award of enjoying fresh steamed crabs that evening. 
If you are looking to launch your own boat, visit Sandy Point State Park where there's 24-hour access for boaters and fishermen. This unique location stands just a few minutes from Annapolis, Maryland's Capital. Bank and boat anglers alike have the best opportunity to catch perch, catfish, and rockfish. Matapeake Pier & Boat Ramp is another great location to fish on the Bay as it features a 650 foot pier and a 25 foot wide boat ramp.
For the rest of the family:
If you are planning a trip to the Chesapeake Bay this summer, we highly recommend learning more about the Great Chesapeake Bay Loop. Make plans to visit destinations like Annapolis, as well as smaller bay towns like Chestertown, Oxford, and Smith Island to name a few. While the anglers are out on the bay, the rest of the family have their pick of activities including museums, shopping, kayaking, and hiking. 
The Mountains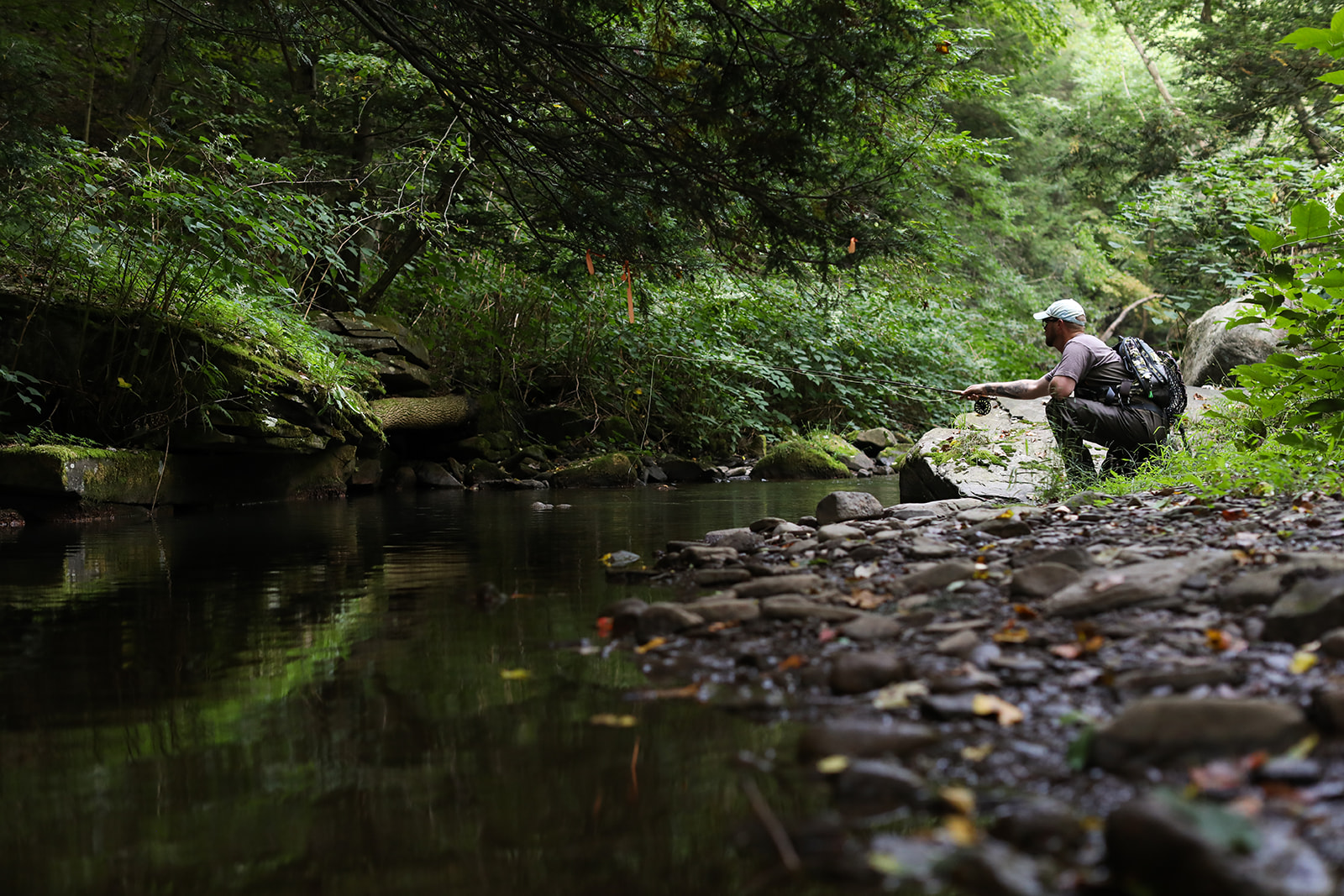 The Allegheny Mountains of Maryland provide the perfect backdrop for a family summer getaway. With trout fishing along the streams to ponds and lakes offering a variety of species, the freshwater angler in your party will be more than happy. And, everyone can enjoy even more outdoor experiences like camping, hiking, boating, and swimming.
For the Angler:
Summer is an excellent time to fish in the mountain valley streams and brooks. While insects are at their peak, fly anglers should consider floats mimicking grasshoppers, ants, and even cicadas. If you are up for it, book a fly fishing guide for a truly unique experience. For more information check out our camping and fishing article series on where to camp and what to fish for.
For the rest of the family:
If you are planning a trip to the mountains, think about making it a camping trip and stay near one of our Maryland State Parks. These locations make it easy to enjoy the beauty of Maryland with a variety of hiking trails and swimming spots. For more information on booking and scheduling, be sure to visit Maryland's Park Service. There is plenty to do and see in Western Maryland. Learn more about the area and destinations including Deep Creek and Hagerstown.
Start Planning Your Trip Now
As you plan for that summer trip, make sure to include activities for everyone in the family. While we have the anglers covered, we also have plenty of options for the rest of the family. For a little inspiration, read this article on Top Things to do This Summer in Maryland.  As you make your plans and set your dates, check out some of our Can't Miss Events & Attractions. Regardless of your interests, Maryland offers something for everyone, making for a great summer vacation. 
Be sure to acquire your license from the Maryland Department of Natural Resources if planning on heading out on your own or are a charter passenger if not covered by the captain's license.
Visit our Plan Your Trip page for information on fishing charters and guides, lodging options, marinas, retailers and more. In addition, if you're up for a quick getaway, be sure to check out Visit Maryland's deals page featuring spring and summer deals and packages.
In need of additional information, inspiration or a preview of what Maryland has to offer? Check out Fish & Hunt Maryland's latest articles written by fellow sportsmen and women as well as local partners.
Get A License
Purchasing a license is more convenient than ever before. Maryland DNR provides the following quick and easy ways for you to obtain your licenses and registrations.