Maryland's Capital Region offers a variety of deer hunting opportunities. With close proximity to Washington, DC and Baltimore, Montgomery County is s great place to plan a hunt. Learn more below and plan your trip to the Capital Region to hunt this season.
Montgomery County
Only a short drive from Washington D.C., Montgomery County offers easy convenience to city-dwellers looking to get out and find opportunities to harvest a Maryland deer. Here, you'll find diverse habitats ranging from forests, marshes, streams and ponds, agricultural fields, food plots, and early successional fields.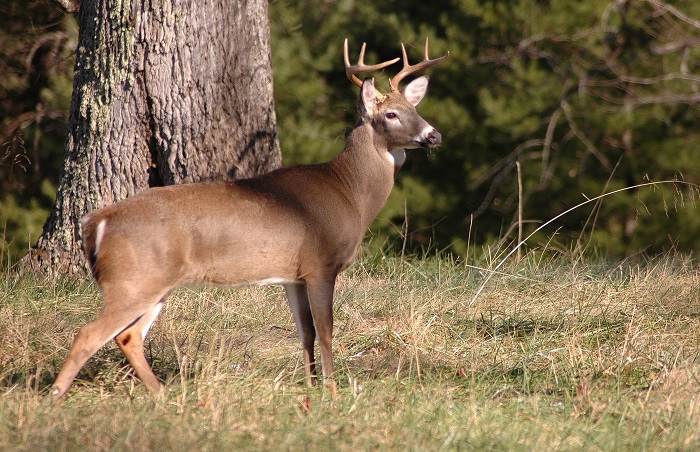 Courtesy of Steve Edwards
McKee-Beshers Wildlife Management Area  Located on River Road in Western Montgomery County, McKee-Beshers Wildlife Management Area is a 2,000-acre tract with a mixture of woodlands, fields, wooded bottomland and managed wetland impoundments (green-tree reservoirs). The wildlife management area shares a common boundary with the National Park Service - Chesapeake and Ohio Canal to the River Road Area of  Seneca Creek State Park, a 1,000-acre public hunting area, to the east.
Plan Your Trip
Be sure to visit Maryland Department of Natural Resources' Maryland Guide to Hunting and Trapping before heading out. Click here for more information on Maryland's white-tailed and sika deer; here for deer archery and muzzleloader seasons; and here for information on how to acquire hunting licenses.  Be sure to visit Maryland Department of Natural Resources online for more information on seasons and regulations before heading out!
Places to Stay
From rustic to regal Maryland offers a variety of places to stay. Search for lodging options across the state and check out current deals and discounts as you are planing.
Images courtesy of the Maryland Department of Natural Resources, Sheri Lunsford, and Steve Edwards via the Maryland Department of Natural Resources' Flickr account