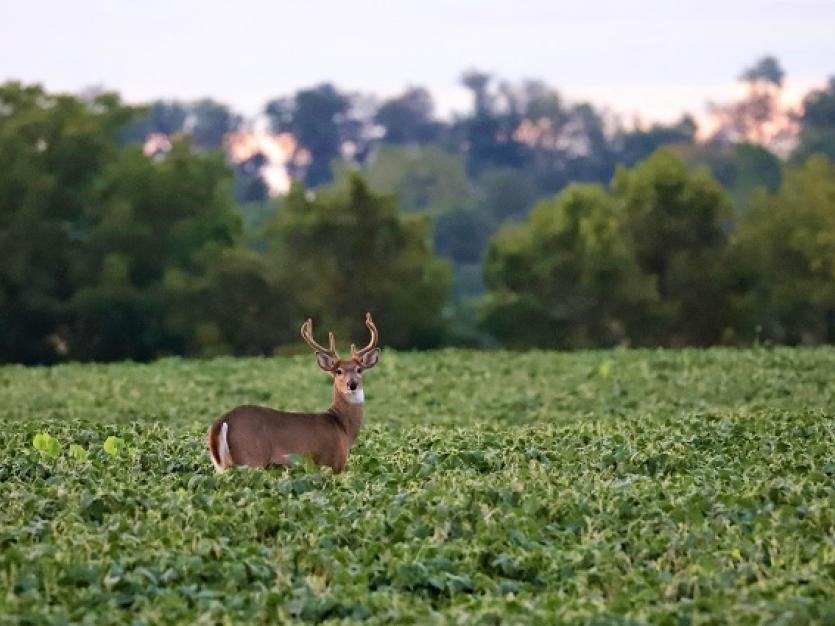 Top Public Lands to Hunt Deer in Central Maryland
With deer season in full swing, it's time to start planning your hunt in Maryland. Quality bucks and thriving deer populations make Maryland a prime location for your hunt, with Central Maryland offering hunters great opportunities for a successful harvest. Here are a few of the top public lands to consider in Central Maryland for your hunt this season:
Baltimore/Carroll County Reservoirs
With over 18,000 acres of forested land on three different reservoirs available for public hunting, these public lands in Baltimore and Carroll counties offer easy access along with great hunting opportunities. 
Liberty Reservoir (Baltimore and Carroll County) - Located on the border of Baltimore and Carroll Counties, this 9,200-acre tract is open to archery hunting for deer. The size and beauty of the land makes for an enjoyable hunt, packed with opportunities. Prettyboy Reservoir (Baltimore County) - This reservoir is located primarily in northwestern Baltimore County, with a small portion extending into northeastern Carroll County. This 7,380-acre tract is open to archery hunting for deer. Loch Raven Reservoir (Baltimore County) - A specific section of Loch Raven Reservoir's 1,600-acre tract is open only to archery hunting for deer during the regulated hunting season. The locations above are open for archery season only. For more information on regulations and to acquire the needed permit or visit the Maryland Department of Natural Resources online.
Montgomery County
Only a short drive from Washington D.C., Montgomery County offers easy convenience to city-dwellers looking to get out and find opportunities to harvest a Maryland deer. Here, you'll find diverse habitats ranging from forests, marshes, streams and ponds, agricultural fields, food plots, and early successional fields.
McKee-Beshers Wildlife Management Area  Located on River Road in Western Montgomery County, McKee-Beshers Wildlife Management Area is a 2,000-acre tract with a mixture of woodlands, fields, wooded bottomland and managed wetland impoundments (green-tree reservoirs). The wildlife management area shares a common boundary with the National Park Service - Chesapeake and Ohio Canal to the south and borders Seneca Creek State Park, a 1,200-acre public hunting area, to the east. Be sure to visit Maryland Department of Natural Resources' Maryland Guide to Hunting and Trapping before heading out.Click here for more information on Maryland's white-tailed and sika deer; here for deer archery and muzzleloader seasons; and here for information on how to acquire hunting licenses.  To start planning your deer hunt in Central Maryland, be sure to visit the Plan Section of our site to find lodging, guides and outfitters, outdoor retailers, and shooting ranges. Be sure to visit Maryland Department of Natural Resources online for more information on seasons and regulations before heading out!
Places to Stay
From rustic to regal Maryland offers a variety of places to stay. Search for lodging options across the state and check out current deals and discounts as you are planing.
Images courtesy of the Maryland Department of Natural Resources, Sheri Lunsford, and Steve Edwards via the Maryland Department of Natural Resources' Flickr account