Once Maryland's Deer Firearm Season opens the Saturday after Thanksgiving, it's time to start planning a hunt to fill your freezer. Known for its thriving white-tailed deer populations, Western Maryland is the perfect place to harvest deer for the winter. Its stunning natural beauty has long attracted outdoor enthusiast and hunters. Whether you're heading to Western Maryland from out of state, or just looking for a change of scenery from your usual tree line, read on to learn about three of the top public lands in Western Maryland to bag a deer. You'll also find a few great hotel rates at the bottom to help make the most of your hunt.
Green Ridge State Forest
At 47,560 acres (the largest, unbroken block of public land in Maryland – all of which is open to hunting), Green Ridge State Forest has a long history as one of the most popular public hunting sites in all of Maryland. Once home to apple orchards that attracted wildlife, traditionally hunters from across the region, including Baltimore, D.C. and Pennsylvania, fill the available campsites the Friday before the Saturday-after-Thanksgiving Deer Firearm Season opener. Hunting had slowed down in this area for the past several years, which means good news for hunters this season.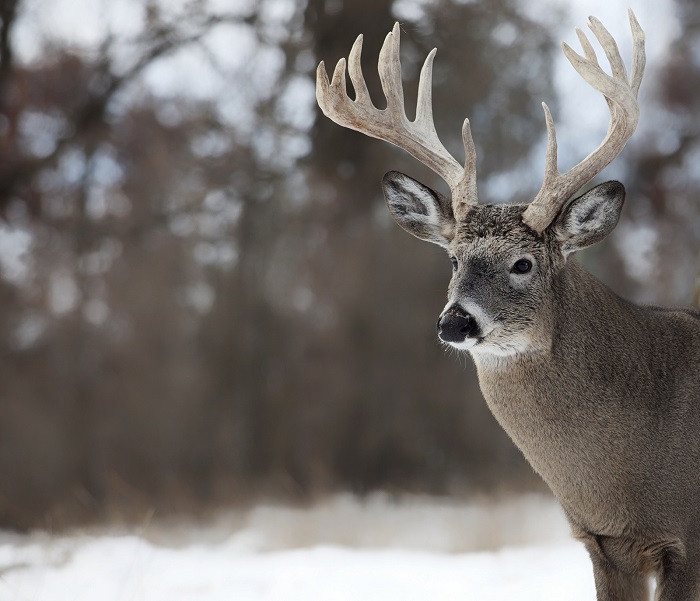 The reduced hunting over the past several years in this big, beautiful forest has allowed the deer and wildlife populations to grow tremendously. It's fair to say that hunting opportunities here have never been better. In fact, recent studies showed some of the highest quality bucks on the property in many years – including trail camera imagery of record-class animals – all within a short hike of the innumerable public roads carved throughout this area.
Highlights:
The entire State Forest is open to public hunting.
Hunt-from-a-vehicle opportunities available for mobility-impaired hunters. (Universal Disability Pass Required).
Sunday hunting opportunities available.
There are 100 primitive campsites and seven group sites available for groups of 20 or more.
Dan's Mountain Wildlife Management Area (WMA)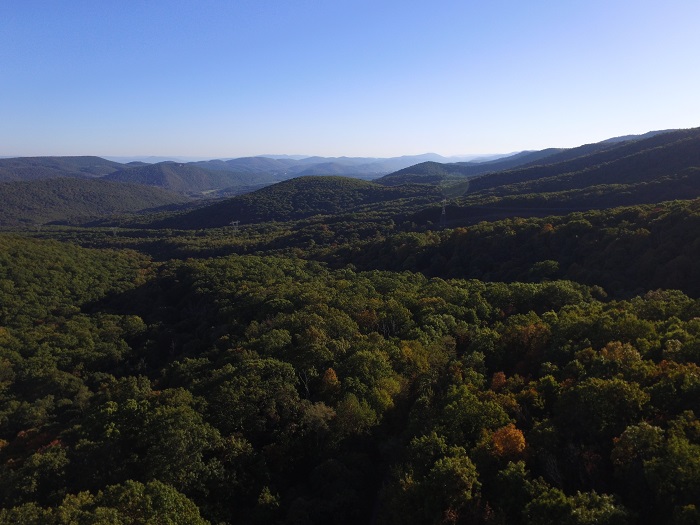 Dan's Mountain Wildlife Management Area – or "Dan's" to locals and staff – is one of the region's richest wildlife areas. It is also the largest wildlife area in the region. The remarkable changes in elevation, coupled with its prime location across the ridge top of its namesake mountain, give Dan's its unique ecological character. Nearly half of the approximately 10,000 acres are designated Wildlands, which ensures the area maintains its wilderness character, and for sportsmen, guarantees a deer hunt won't be interrupted by infrastructure.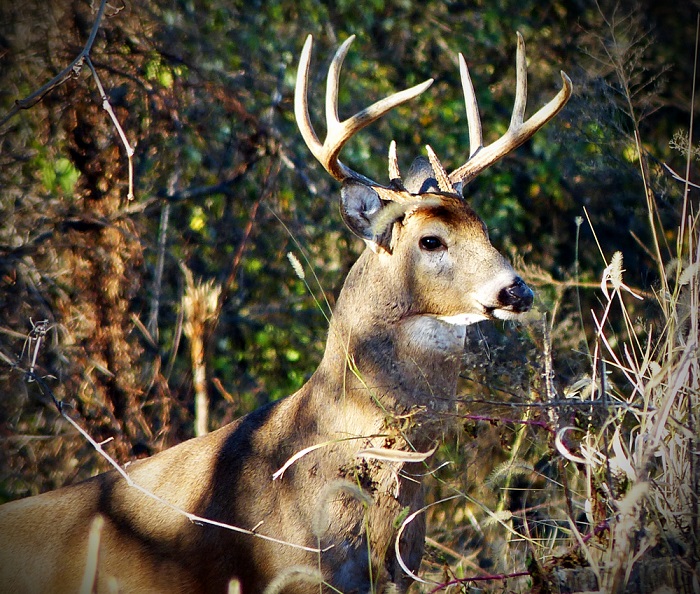 Dan's has some of the largest blocks of old-growth forest in the state – including many oaks nearing 300 years of age – perfect for your tree stand. Here you'll find an abundance of Maryland's prized white-tailed deer. Highlights:
Primitive camping available.
Hunt-from-a-vehicle opportunities available. (Universal Disability Pass Required).
Sunday hunting opportunities.
Aside from the appropriate licenses and stamps, no special permits or drawings are required to hunt this area.
Rocky Gap State Park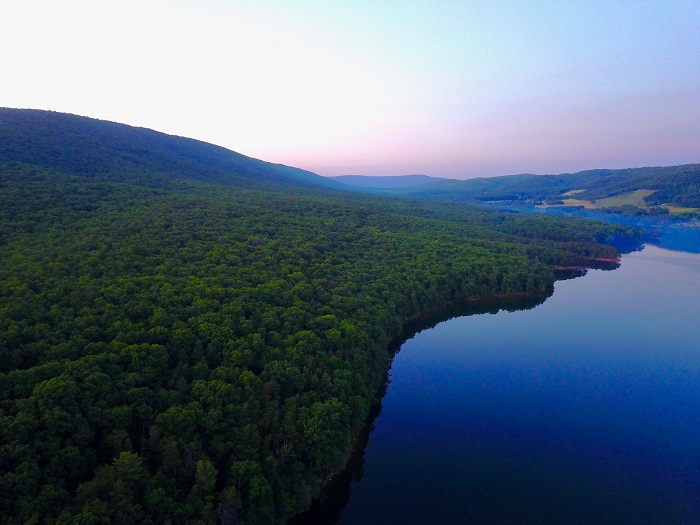 Many people know this area for another type of gaming that takes place in the hotel and casino hosted within this popular park. However, for hunters looking to spend time in Western Maryland without having to travel past Route 220, Rocky Gap State Park, established in 1970, offers easy access to boundless hunting opportunities.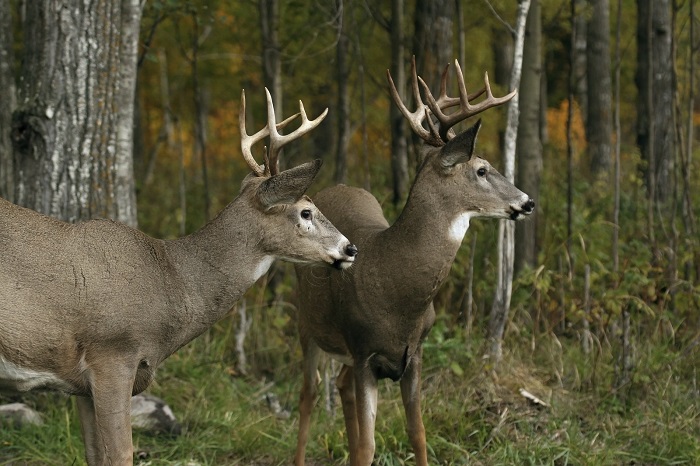 A short walk from the well-marked "Touch of Nature" trailhead or nearby campground, you'll find yourself in one of two designated hunting areas. For the archery enthusiast, another site exists nearby where 300 acres is set aside just for bow hunters. This area is also easily located just off the parking lot at the well-marked amphitheater. Arriving at the park may seem close to the hustle and bustle of other outdoor lovers, but once you're in the woods you'll be treated to the quiet of Allegany County's forests and booming deer populations.
Highlights:
Rocky Gap Campground offers 278 individual campsites (including 30 equipped with 30-amp electric hook-ups). The park also offers mini-cabins and Yurts.
There are nearly 1,500 acres designated for hunting.
Hunt-from-a-vehicle opportunities available (Universal Disability Pass Required).
Hunting areas are marked with signs. Safety zones are posted.
Fall and winter are prime deer time in Western Maryland. Don't miss your chance to slip on your boots, grab your favorite rifle or archery tackle, and head to the big woods west of the beltways. Be sure to visit Maryland Department of Natural Resources' Maryland Guide to Hunting and Trapping before  heading out. Click here for more information on Maryland's white-tailed and sika deer; here for deer archery and muzzleloader seasons; and here for information on how to acquire hunting licenses. If you make plans to travel to one of these areas this month, be sure to check out Allegany County's page for travel information and local amenities.
Places to Stay
From rustic to regal Maryland offers a variety of places to stay. Search for lodging options across the state and check out current deals and discounts as you are planing.