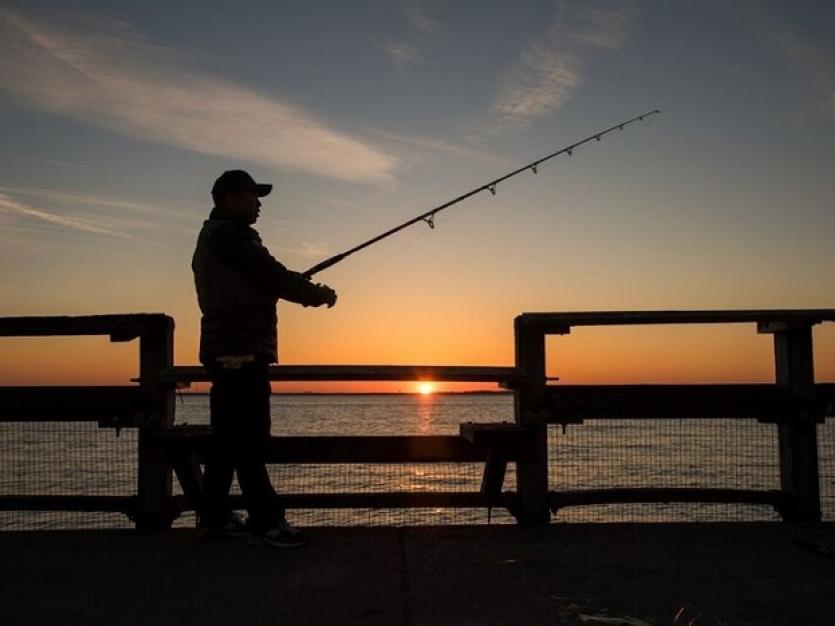 Maryland's 5 Favorite Sport Fish
With the Atlantic Ocean, the country's largest estuary (the Chesapeake Bay), and countless streams, rivers, inlets, and marshlands, Maryland is a sport fisherman's paradise. Whether you're in search of a long fight with a trophy-sized white marlin or a day spent reeling in a monster snakehead, Maryland has a bit of everything for every angler. Though the state is home to a wide variety of species, here are Maryland's five favorite sport fish.
Snakehead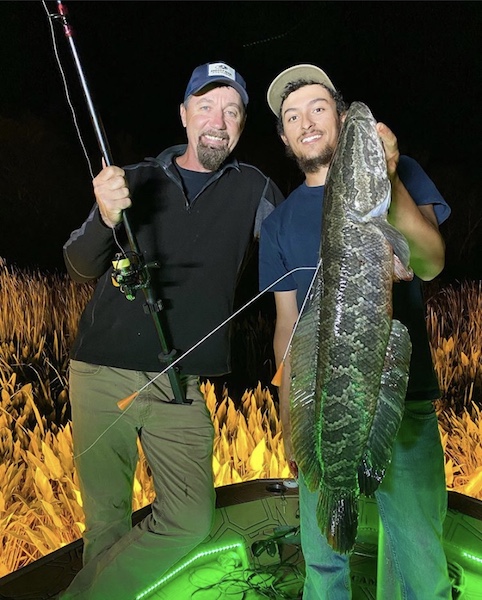 While the northern snakehead is a non-native species to Maryland's waters, it has become popular among sport fishermen. These little-known fish come from Asia, and have quickly gained a reputation for having an aggressive nature and tasty white meat. However, its appetite has created a big environmental problem throughout Maryland and the United States since the fish devours most any living creature in the water, leaving little for other species. For this reason, there is an open season on snakeheads. They are encouraged to be caught and removed from Maryland's waterways.  As a fun, delicious fish to go after and a population that needs to be controlled  snakeheads are a great fish to chase in Maryland. They're also an ideal fish for bowfishing, and have no season or daily creel limit. Be sure to check out the new snakehead angler survey we have begun at Blackwater River.
White Marlin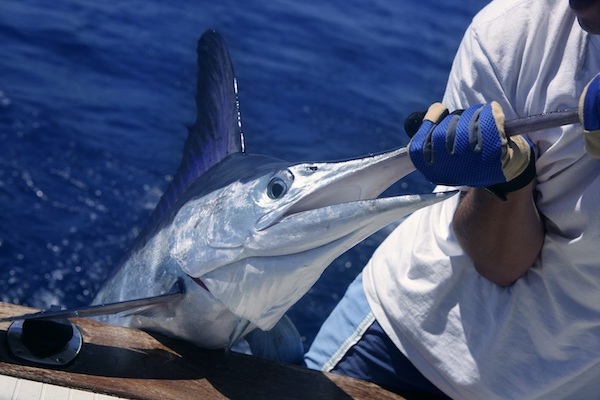 Maryland stands alone when it comes to world-class white marlin fishing. As the White Marlin Capital of the World, we know a thing or two about these big, strong, exciting billfish. Sticking to the ocean, white marlin are famous for being fierce fighters when hooked, engaging in what's called "tail-walking" on the water's surface and high-flying acrobatic leaps. With a maximum weight of nearly 200 pounds, Maryland offers the chance to battle the fish of a lifetime. 
The best way for visitors to join in on the action is to climb aboard a charter boat in Worcester County that will bring you into the open ocean where these sport fish congregate. If you're going out on your boat, someone on your vessel must hold a highly migratory species permit from the National Oceanic and Atmospheric Administration Fisheries. Call 888-872-8862 or click HERE to obtain a permit.
Tuna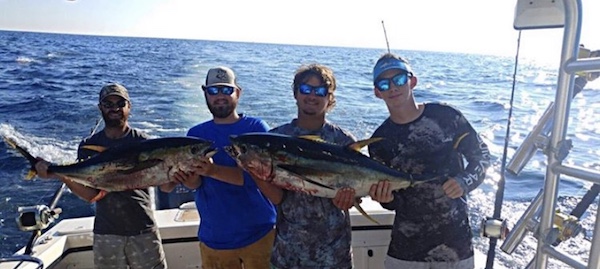 One of the most sought after fish in the Atlantic Ocean, bluefin tuna can be found right off the coast of Maryland's Eastern Shore. A big, strong fish, the bluefin provides what every deep-sea angler seeks: a tough fight. Atlantic bluefin tuna, with an average weight exceeding 400 pounds, offers some of the most exciting and demanding offshore fishing opportunities available. 
With plenty of charter boats and access points along the Eastern Shore, Maryland makes it easy to get out after these notorious, delicious sport fish. As with marlin, tuna are a highly migratory species, so if you're heading out alone, you must acquire a highly migratory species permit from the National Oceanic and Atmospheric Administration Fisheries. Call 888-872-8862 or click HERE to obtain a permit.
Largemouth Bass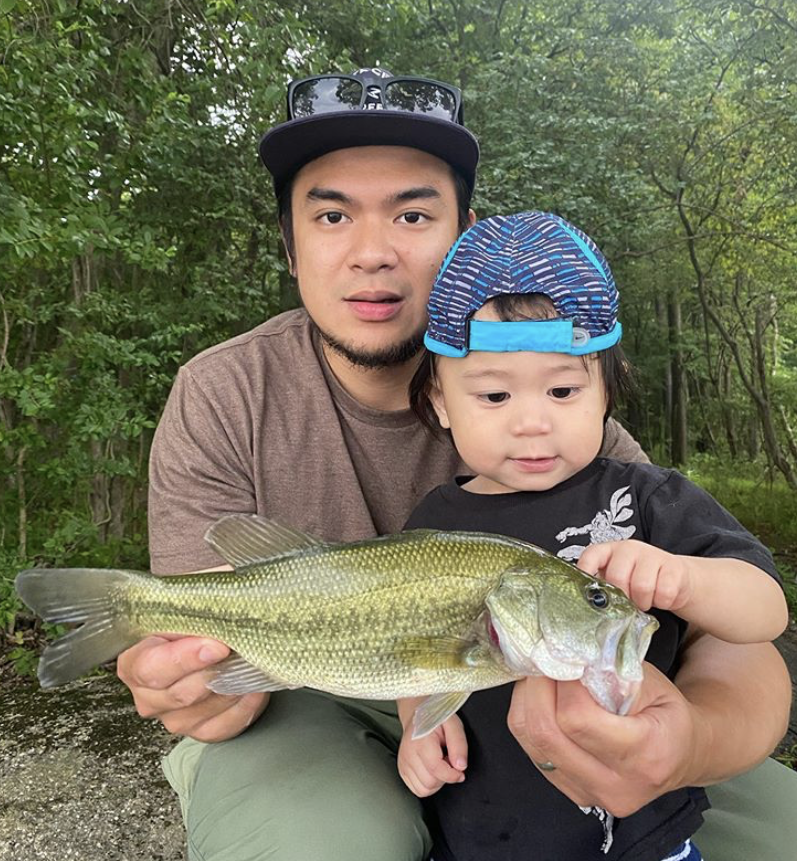 From big timers, to first timers, everyone loves largemouth bass. Considered the most popular sport fish in the United States, largemouth bass offer a fun fishing experience no matter your skill level. Their aggressive nature makes them an easy fish to catch and a lot of fun to bring in. While largemouth bass tournaments have been growing in popularity across the country in recent years, Maryland's reputation for significant largemouth bass has grown along with it. From the brackish waters of the Chesapeake Bay's tributary systems, to freshwater systems throughout the state, these popular fish can be found all across Maryland. 
With easy access to fishing spots by land, and boat access points across the state, Maryland makes it easy for the serious angler and the first timer to find a largemouth worth bragging about.
Catfish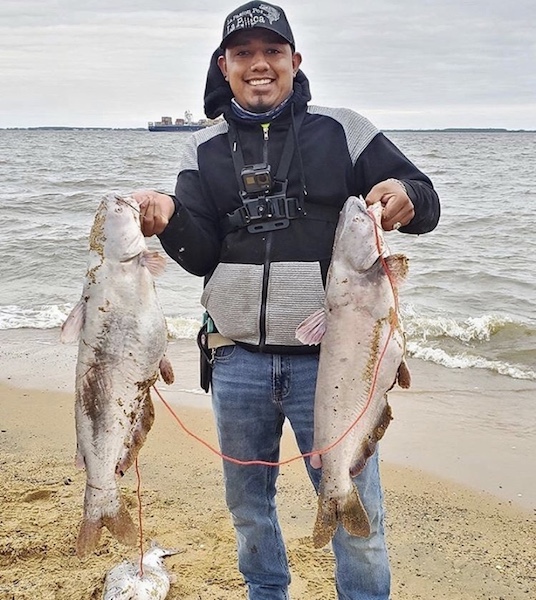 Over the past 5 years, there has been an extreme increase in the number of catfish in the bay and its tributaries. Throughout the bay you can find white, blue, and channel catfish.The white catfish is the only species native to the Chesapeake Bay, and it's the smallest of the three. Channel catfish are one of the largest species found in North America, weighing up to sixty pounds. They are long slender fish with barbels on the chin that look like long black whiskers. Blue catfish are the largest of the North American catfish and can easily exceed 100 pounds. They are generally slate blue on the back to silvery/white on the underside and have a deeply forked tail. These fish offer great opportunities for all skill types and are great eating. 
Be sure to acquire your fishing license from the Maryland Department of Natural Resources before heading out. Visit our Plan Your Trip page for information on fishing charters and guides, lodging options, marinas, retailers, and more.
You can purchase your Maryland Fishing License online, 365 days a year, 24 hours a day.
Be sure to visit the Maryland Department of Natural Resources online for more information on seasons and regulations before heading out!
In need of additional inspiration? Check out Fish & Hunt Maryland's latest articles written by fellow sportsmen and local partners.
When it's time to travel again and you're planning the next trip, check out the Plan Your Trip section of the Fish &Hunt Maryland's website to find lodging, fishing charters/guides, and outdoor retailer options.