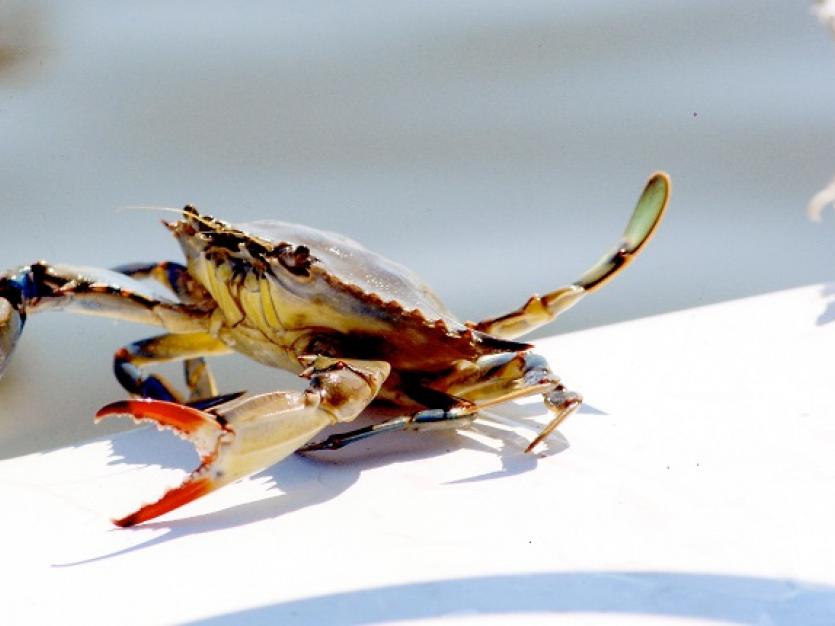 Go Ahead, Be Crabby!
What could be more fun than sitting down with your family and friends than drinking iced tea or cold beer and feasting on a pile of freshly steamed Maryland Silver Queen Corn and blue crabs? How about catching them yourself! Some charter boat operations in the Chesapeake Bay region offer just that: a chance to run a traditional trotline on some of the best crabbing waters in the country.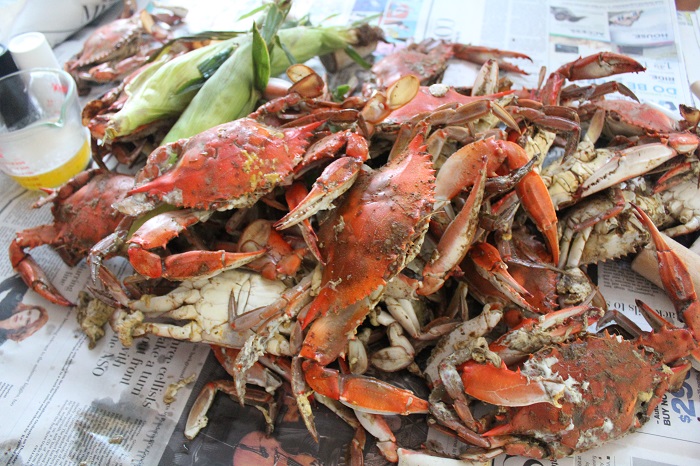 They'll help you discover places like Crab Alley, the famous Wye River as well as the best spots to crab on the Chester and the Choptank Rivers.* Try your hand at dipping crabs as they come up on a line baited with chicken necks or razor clams. The action happens fast, so you have to be quick! It's no wonder a lot of great lacrosse players come from Maryland. Young kids grow up learning how to cradle blue crabs in a net before they ever hold a lacrosse stick. Tuna the Tide Charters offer the chance to learn how to run a trotline, and we will gladly steam and prepare your catch. It's like taking a shore lunch to the extreme! Watch ospreys dive for fish while you sit next to the river, knife and hammer in hand, cracking and eating this Maryland delicacy.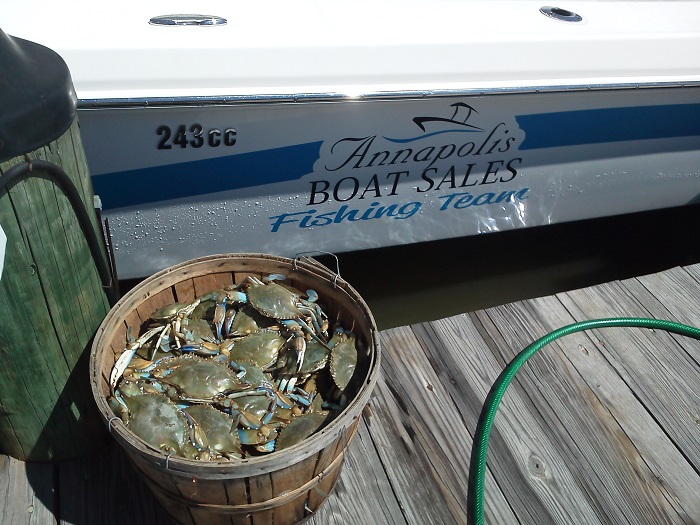 If you don't know how to pick crabs, no problem – we can show you. It will probably be the best mess you'll ever make with melted butter and Old Bay or JO Spice flying everywhere. Just leave the clean-up to us. Maryland's crabbing season continues through December, so there's still lots of time to get out on the water and try something a little different. For more information on how to book your next crabbing charter trip with Tuna the Tide Charter, please visit our website Tuna the Tide Charters, or call or text me directly, Captain Marc Galasso at 410-310-1200. We'd be happy to help you book a crabbing charter you won't forget. While you're there, take a look at the Plan Your Trip section to find places to stay, fishing charters and guides, and outdoor retailers so you can get the most out of your trip in Maryland. If you're planning on crabbing on your own, be sure to review Maryland's crabbing licenses and regulations before heading out.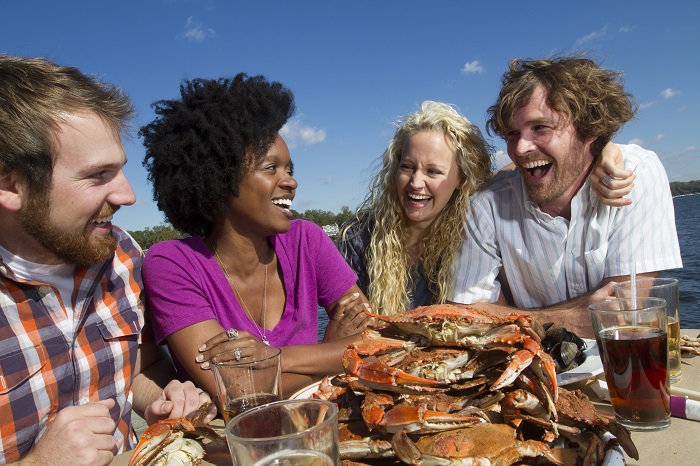 Extend your stay by adding a relaxing road trip to your itinerary. For a much needed change of scenery, bring the family along and cruise Maryland's scenic byways.  This article was written by Captain Mark Galasso of Tuna the Tide Charter Service Images courtesy of VisitAnnapolis.org, Maryland Department of Natural Resources, and Karen Corwin via the Maryland Department of Natural Resources' Flickr account  * If you are not familiar with these fishing, crabbing, and hunting grounds on Maryland's Chesapeake Bay, check out www.visitmaryland.org or www.dnr.maryland.gov