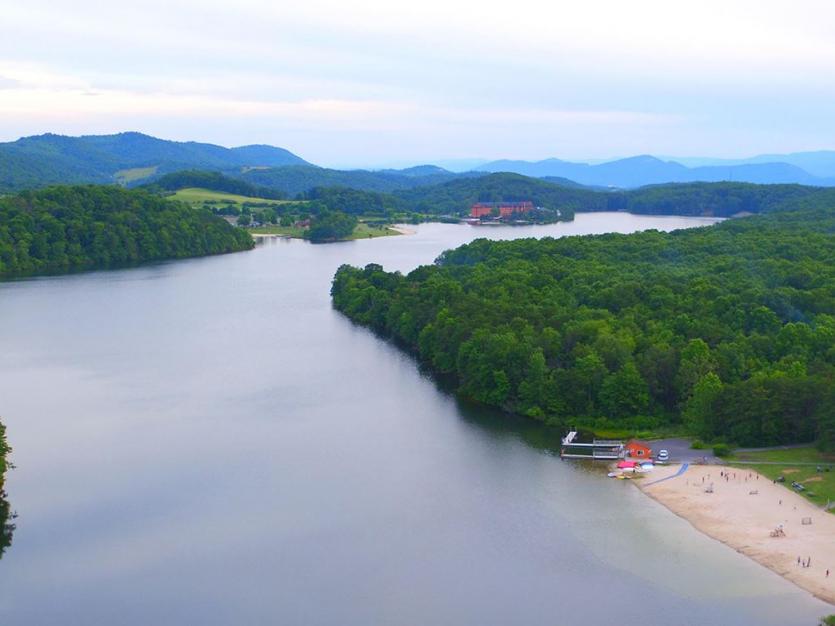 Grab your pole and tackle box, pack up a little cooler, and head outside to some of Allegany County's favorite fishing holes. With the Potomac River forming the southern border of the county and the sloping hillsides that make up the Allegheny Mountain Range, the creeks, rivers, and waterways that flow through the mountains are the perfect place to cast a line and soak up some rays. 
Some of Mountain Maryland's greatest assets are open space and the great outdoors. With over 60,000 acres of public land, world-class trails, and access to the Potomac River, you can rest assured that Mountain Maryland is a great place to enjoy outdoor recreation. Whether it's through fishing, paddling, hiking, or biking, you will surely find your favorite way to connect with nature. We're ready to welcome you to the mountains like a long lost friend. Check out some of these hot spots when making your summer plans: 
Chesapeake & Ohio Canal - West Scenic Byway
The 19th-century engineering feat nicknamed "The Grand Old Ditch" has become a hub of outdoor recreational activity, with biking, bird watching and mule-drawn barge rides. Follow rich history and outdoor adventure through the Mountain Maryland portion of the historic C&O Canal, a 184.5-mile-long towpath that was used to transport natural resources from Cumberland, MD, to Georgetown, between 1828 and 1850.
Potomac River Access
It is a favorite pastime to grab an inner-tube, canoe, or kayak and hop on the Potomac River for a lazy float down the water. There are multiple public access points across Allegany County, most complete with a ramp and parking, where people can prepare for launch or coordinate a take out. We recommend working with an outfitter for equipment and shuttles as well as recommendations on take-out locations and float timing and itineraries. Always be sure to check river conditions before accessing. 
Take the scenic route while social distancing this summer. Be sure to pay a visit to Allegany County or any of your favorite fishing sites throughout Maryland and enjoy all that nature has to offer. Visit fishandhuntmaryland.com for more information, as well as Twitter and Facebook for updates. 
Be sure to acquire your fishing license from the Maryland Department of Natural Resources before heading out. Visit our Plan Your Trip page for information on Allegany County fishing charters and guides, lodging options, marinas, retailers, and more.
You can purchase your Maryland Fishing License online, 365 days a year, 24 hours a day.
Be sure to visit the Maryland Department of Natural Resources online for more information on seasons and regulations before heading out!