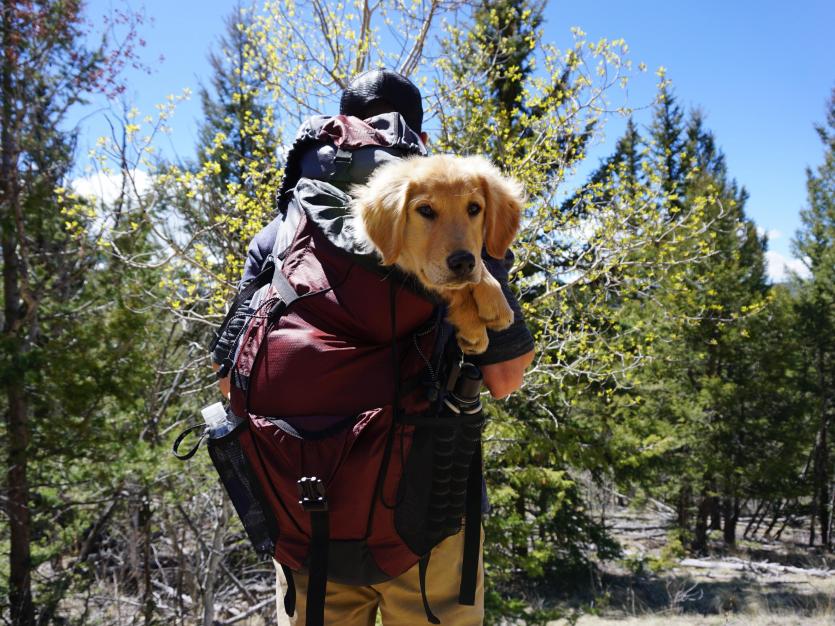 An Outdoorsman knows the positive impact the wilderness can have on his or her mental and physical health. The beauty that surrounds you, the freshness in the air, and the sweet sounds of nature can almost automatically result in a positive mood and a decrease in anxiety. Memory may also improve, as does the ability to focus. Some people also experience a boost in creativity.
Now I could use this article to cite numerous data on how being in the woods lowers your blood pressure, reduces stress, triggers endorphins, improves sleep, and boosts your immune system. But you don't need data. You need to head out, set up a tent, grab your fishing gear, head out to the closest body of water, and see what's biting. After the third breath, you'll feel like a kid again making your first cast. 
So instead of listing all of the facts and figures, let me take you on a verbal tour of my afternoon. It will surely open your mind to the calmness and benefits of the great outdoors. 
As I am writing this, I am sitting at a picnic table in a campsite at Greenbrier State Park with a view of South Mountain. Today, I randomly followed one of the park's marked trails with my little retriever, Millie. The trail took us through the oak forest as the leaf canopy just started to cover the mountainsides. Blossoms of redbuds and dogwoods burst here and there through the trees, and the mountain laurels were just beginning to think about blooming. 
We wandered down a narrow valley until we met up with a little creek, where bright green tufts of skunk cabbage crowded the rocky banks. We took a side trail that brought us to the base of the dam that forms Greenbrier Lake. Everywhere we looked, we saw something beautiful – tiny white flowers to identify, curls of fiddle-head ferns popping up through the leaf mulch, expanses of club moss, little groves of May apples - even though it's still April. 
And all the while, there was not another human in sight; hardly a sound but the maniacal cackle of a pileated woodpecker in some nearby treetop. There was no time pressure, no schedule. We happened to get back to the campsite just in time for lunch and after that, it just happened to be time for a nap.
Later, we explored nearby Beaver Creek, a pristine, gin-clear trout stream that meanders through farmlands graced with native stone houses and barns that must have been hundreds of years old. I crept down the stream in my chest waders through the knee-deep water, flicking flies at likely rock-lined pools while Millie followed along the bank on a narrow path.
I spent the afternoon wading down the rocky stream, sometimes actually catching, kissing and then releasing a fish or two -- that's what keeps me sane. 
The repetition of casting a fly and watching it drift with the current, the concentration of placing it in just the right spot, knowing there's a nice-sized brown trout in there somewhere – all of that surpasses mere recreation: you're engrossed in re-creation, literally creating a new, saner, healthier you. 
Then there's the fresh air. But enough. You'll know how being outdoors benefits your body and soul when your body and soul thanks you for taking them there. So, I encourage you - get outdoors and get one step closer to the better version of you. 
Get Outdoors With Fish & Hunt Maryland
In need of additional information, inspiration or a preview of what Maryland has to offer? Check out Fish & Hunt Maryland's latest articles written by fellow sportsmen and local partners.
Be sure to acquire your license from the Maryland Department of Natural Resources if you plan on heading out on your own, charter passengers are covered by the captain's license. 
Visit our Plan Your Trip page for information on fishing charters and guides, lodging options, marinas, retailers, and more. And if you're up for a quick getaway, be sure to check out Visit Maryland's deals page featuring Spring deals and packages. 
Get A License
Purchasing a license is more convenient than ever before. Maryland DNR provides the following quick and easy ways for you to obtain your licenses and registrations.