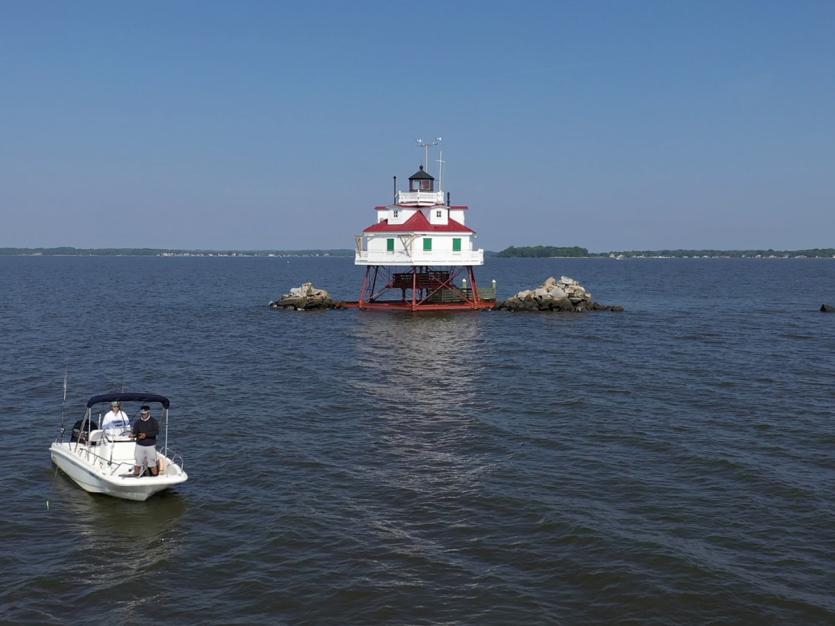 Maryland's Money Waters
Known for its world-class fishing, Maryland's waters are vast and varied. From the deep saltwater canyons of the Atlantic, to the flowing fresh waters of mountain streams, Maryland offers some of the best on and off-shore fishing experiences on the East Coast. When people think of tournaments in Maryland, they often think of The White Marlin Open, aka the "World's Largest Billfishing Tournament," and the $86 million awarded to anglers who catch the game fish that migrate up the Gulf Stream into Maryland each summer. But often overlooked are the many smaller and more accessible tournament opportunities for all anglers no matter their skill level. Compiled below is a short list of the many tournaments/opens in Maryland so you can start planning your trip.
19th Annual Kent Narrows Fly & Light Tackle Tournament
"Enjoy a day on the water while competing for great prizes and bragging rights!"
Date: Saturday, June 4, 2022
For this one day catch-release photo contest there are eight different divisions including a kayak, fly tackle, light tackle, and a free youth division! With just three easy steps you can sign up to participate here. While you're at it, sign up for CCA Maryland here to help conserve, promote, and enhance Maryland's waterways.
Second Annual Snakehead Derby 
"Snakes on the Dundee II"
Date: Saturday, June 25, 2022
This second annual derby consists of a fishing demonstration, fish printing activities, a weigh-in with top prizes and door prizes, and even a fileting demonstration. It's free for all ages with two age brackets (17 and under and 18-up). Just register here. This event is brought to you by the Maryland Department of Natural Resources Fishing and Boating Service, Maryland Park Service, Coastal Conservation Association Maryland (CCA), and many more! For information on this event and schedule, click here.
2nd Annual Snakehead Slam Team Tournament
Date: Saturday, June 4, 2022 AT 6 AM – 6 PM
In this special event, anglers will span across four states including Maryland, Delaware, New Jersey, and Virginia. Showcasing not only angling skills but which state has bigger fish. Live bait is allowed and anglers are only permitted to fish public waters. It's anglers' choice to keep or release their catch. For information on this event and schedule, click here.
East vs West Snakehead Showdown
Mark your Calendars for the 1st Annual Eastside vs. Westside Snakehead Showdown Tournament. Round 1: July 9. Pick a side and prove which has the biggest snakehead! High Octane Baits is hosting the Snakehead showdown tournament. This will be a two-round tournament. In the 1st round, anglers pick the side from which they will fish. The top five from each side will move on to the championship round. For more information on this tournament click here.
*Ongoing Event- The Great Chesapeake Invasives Count 
"Help collect important data while competing for great prizes!"
Date: Now - October 31, 2022
In this summer-long "tournament", anglers are in pursuit of three invasive species in Maryland. Snakehead, Blue Catfish, and Flathead Catfish have been causing mayhem in Maryland. Fishery managers like CCA need your help understanding which invasive species are being caught and where to support the science based management of our natural resources. Click here to find out more!
Get Ready for Your Next Fishing Outing
In need of additional information, inspiration, or a preview of what Maryland has to offer? Check out Fish & Hunt Maryland's latest articles written by fellow sportsmen and women and local partners.
Be sure to acquire your license from the Maryland Department of Natural Resources if you plan on heading out on your own, charter passengers are covered by the captain's license.  
Visit our Planning Resources page for information on fishing charters and guides, lodging options, marinas, retailers, and more. And if you're up for a quick getaway, be sure to check out Visit Maryland's deals page featuring spring and summer deals and packages.