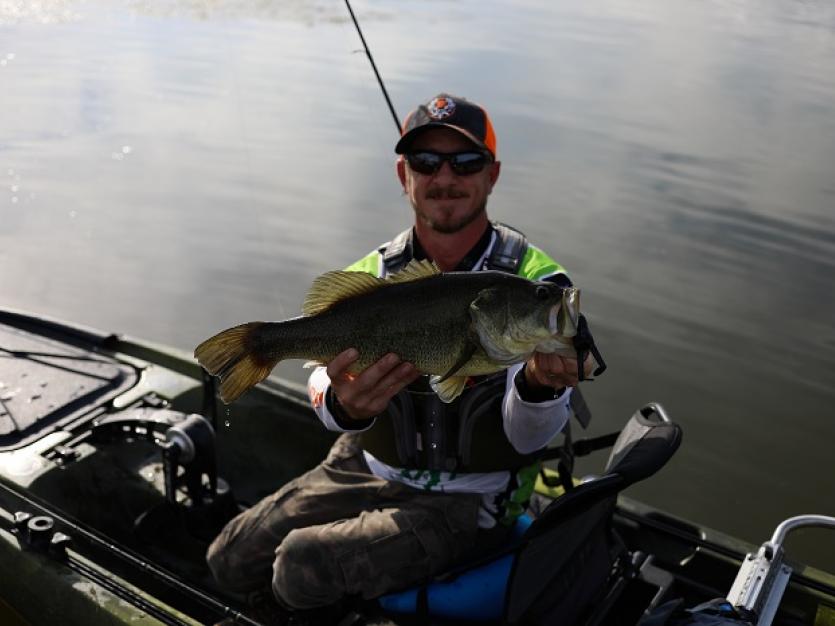 Top 10 Fishing State Parks
Spring is here and there is no better time to get away with friends and family for a little outdoor activity. To help you with planning, we suggest the following Maryland State Park or park-owned land  for a great camping and fishing experience. There are plenty of more options, but these will help to provide some inspiration to get outdoors. 
Each park offers its own unique opportunities, ideal for experiencing the thrill of the catch, varying from hiking, swimming and abundant overnight camping slots. They are the perfect way to take advantage of the beauty of Maryland and its bountiful supply of fish for all anglers. For more information on booking and scheduling, be sure to visit  Maryland's Park Service.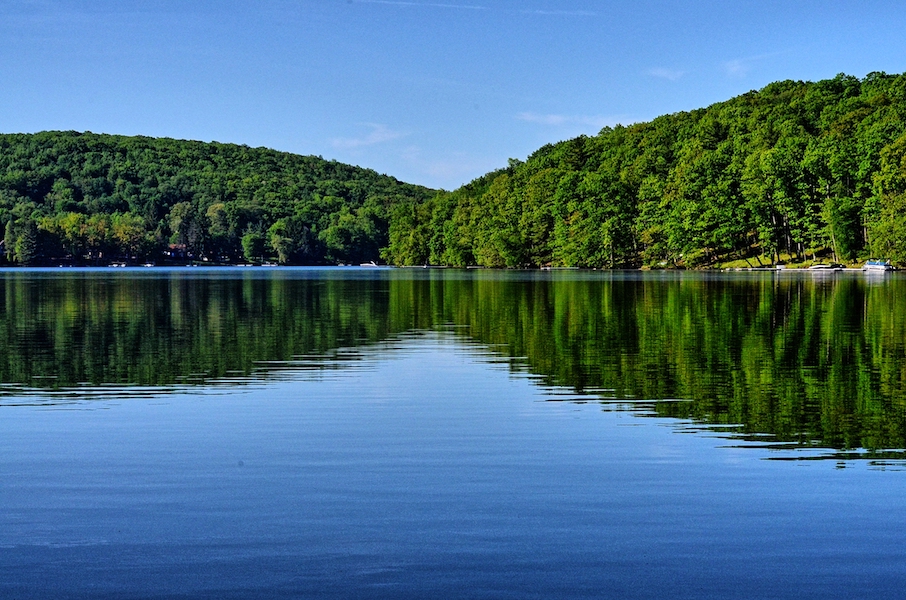 Deep Creek Lake State Park
Located in Garrett County, in Western Maryland, Deep Creek Lake State Park features Maryland's largest man-made lake. This popular destination boasts over 60 miles of shoreline and offers robust camping, fishing and swimming opportunities, as well as a public boat launch. Popular picnic areas offer views of the lake and beach. Be sure to visit the park's Discovery Center which showcases hands-on exhibits for families to learn more about Western Maryland's wildlife, culture, and historical heritage, that have turned this former logging and coal mining region into a popular modern-day vacation destination. [DISCOVERY CENTER IS STILL UNDER RENOVATION...COMPLETION DATE IS UP IN THE AIR, BUT MAYBE BY SUMMER]
Fishing in Deep Creek Lake is an angler's paradise, while one of the most popular species on this lake is panfish, many anglers come here for the abundant and trophy-sized northern pike, and the Department of Natural Resources routinely stocks trout in both the spring and fall. 
For more travel information visit Garret County's website and check here for outfitters in the area. 
Point Lookout State Park
Avid anglers and paddlers are just a few of the folks frequently visiting Point Lookout State Park. Located in southern St. Mary's County, along the confluence of the Potomac River and Chesapeake Bay, Point Lookout State Park  is the site of a preserved Civil War prisoner of war camp, where nearly 50,000 Confederate soldiers were held. In addition, visitors can also visit the park's famous lighthouse which was originally built in 1830. Fast forward to today, this area offers fishing from a 710-foot fishing pier with fast action and plenty bites. Additional amenities include a public boat launch, sunny beaches, hiking trails, leading to beautiful views of the area, as well as picnic areas and camp sites. For more information about the Civil War cemetery, check out Point Lookout Cemetery. 
For more travel information visit St. Mary's County website and check here for outfitters in the area.
Smallwood State Park
Discover a fisherman's paradise in southern Maryland! Located on the Mattawoman Creek, a tributary of the Potomac River, Smallwood State Park was named after General William Smallwood, a Revolutionary War officer and fourth governor of Maryland, and offers a unique mix of history and unsurpassed boating amenities. This 628-acre park has a fifty-slip marina, boat launch ramps, picnic and camping areas, pavilions, a playground for the kids and nature trails which lead to a stunning overview of the water. This location is the perfect setting to create memories with the whole family. The Potomac River is one of the premier bass fishing areas on the East Coast, and Smallwood hosts many tournaments throughout the year. Find out more at DNR website.
For more travel information visit Marbury County's Website and for check here for outfitters in the area.
Martinak State Park
Martinak State Park sits along the Choptank River, the largest of the Eastern Shore tributaries of the Chesapeake Bay. The park supports a wide variety of plant and animal life from Hardwood to Pine forests. Overnight accommodations include camper slots, as well as a full rental cabin that is big enough for the whole family. With a boat launch and a pier, Martinak State Park allows easy accessibility to its waterways. Enjoy several playgrounds, the Nature Center or enjoy the views provided at the amphitheater while you're there! For those who need more structure than a tent, you can book a cabin here.
Blue and channel cats are abundant along this river, and the best way to target them is to use a fish finder rig with a 2oz weight and your choice if cut bait or catfish balls.
For more travel information visit Caroline County website and for check here for outfitters in the area.
Susquehanna State Park
Scenery and serenity await you in Susquehanna State Park! The park's thick forests and rock outcroppings offer a wide variety of outdoor recreational activities, as well as points of historical significance. Susquehanna State Park  is home to some of the most popular mountain biking trails in Maryland, as well as a stunning river that beckons fishermen and boaters, alike. Located here are family-friendly campgrounds, including traditional campsites, as well as camper cabins. The Susquehanna River offers excellent fishing opportunities of fish such as pike, perch, and bass for shoreline and boating anglers launching from the Lapidum Boat Ramp.The flats are diverse, with many varieties of freshwater species, but the most popular with anglers are bass, using swimbaits and artificial lures. More information on the campground click here.
For more travel information visit Harford county website and for check here for outfitters in the area.
Patapsco Valley State Park
Nature exploration, history and recreation galore! Enjoy the woods and water along the Patapsco River for activities which include camping, hiking, fishing, canoeing, biking along mountainous trails, and picnicking under the park's many pavilions available for rental. Patapsco Valley State Park features a view of the historic Thomas Viaduct, the world's longest multiple-arched stone railroad bridge, located along the park's Avalon area. You may also find yourself daring to walk across the 300-foot suspension swinging bridge in the Orange Grove Area. The park is perfect for fly anglers and trout fisherman. If you are looking for more information on this area click here. This location is most known for smallmouth bass and there's no better way to catch smallies than a good craw imitation bait.
For more travel information visit Howard County  website and for check here for outfitters in the area.
Pocomoke River State Park
Tucked away on Maryland's lower Eastern Shore, the Pocomoke River State Park is well known for cypress swamps bordering the Pocomoke River. The river originates in the Great Cypress Swamp, located in Delaware, meandering 45 miles to the southwest, where it flows into the Chesapeake Bay. Pocomoke River State Park features beautiful hiking and biking trails as well as boating and fishing opportunities. Located here are two distinct areas in which offer camping slots, camper cabins, a boat launch accessing prime fishing spots, boat rentals, flat water canoeing, picnic shelters to enjoy lunch with the family, playgrounds for the kids, as well as a swimming pool to help cool off. Almost all types of panfish and bass are found in this fishing area including the angler favorite Northern Snakehead. If you're also a wingshooter or someone who likes to shoot, Freestate Gun Range is close by.
For more travel information visit Worcester County website and for check here for outfitters in the area.
Janes Island State Park
The Janes Island State Park, surrounded by the Chesapeake Bay, features campsites which include rental cabins and  shaded pavilions. More than 30 miles of water trails dissect a 2,900 acre Chesapeake Bay salt marsh island, an untouched natural paradise with few signs of civilization. Limitless vistas over shallow bays, marshes and low vegetation impart a sense of space and solitude, ideal for fishing. With most waterways protected from wind and current, this park provides anglers with ideal conditions for novices, as well as experienced paddlers. Anglers can enjoy solitude with easy access to the bay to fish for striped bass, spot, croaker, flounder and bluefish. Crabbing is a favorite family pastime at Jones Island where you will quickly learn why Maryland is known for this legendary delicacy! Daugherty Creek Lodge is on the state park property and is a full-service lodge that sleeps 16 Guests. This area is perfect for teaching kids how to cast and to bait hooks for perch and catfish. In this case, the best rig is the most simple...a bobber and a small hook with a tasty worm attached to it.  In case you forgot your fishing rod and tackle or just want to give fishing a try, Janes Island State Park has its own tackle loaner fishing gear program where you can borrow all your fishing needs for free. 
For more travel information visit Somerset County website and for check here for outfitters in the area.
Elk Neck State Park
Elk Neck State Park is located on a peninsula surrounded by the Chesapeake Bay and Elk River. The park has 6 miles of gorgeous trails, a boat launch and protected swimming areas. There's also a nature center and a well-stocked park store. With over 250 campsites, mini cabins and rustic cabins, your family can experience  peaceful camping and weekend getaways for all ages. Visitors can enjoy hiking to the Turkey Point Lighthouse, canoeing, kayaking, fishing, swimming, hunting, picnicking and camping. Visit the Turkey Point Lighthouse, which was once used to project light 13 miles down the Chesapeake Bay. This area is notorious for many species of fish due to the warmer water in this area. Cut-bait or live-bait works best here.
For more travel information visit Cecil County website and for check here for outfitters in the area.
Youghiogheny Natural Resource Management Area 
Maryland's first wild and scenic river, this protected river corridor offers a variety of recreational activities which include Class IV and V whitewater rapids at various times of the year, public access points for hiking, and catch-and-release fly fishing. However, this location is primitive and rugged and should be used only by those with the experience and skills necessary for this level of difficulty. This special area offers white water rafting and countless other activities that you can find here. Trout are ubiquitous in this area and we suggest using your favorite go-to fly. We also suggest using small inline spinners.
For more travel information visit Garret County website and for check here for outfitters in the area.
Make your plans to get away and enjoy the state parks and some fantastic fishing this spring. Be sure to visit the Maryland Department of Natural Resources' fishing season calendar before heading out. You can also see regulations for hunting, and you can purchase your Maryland Fishing License online, 365 days a year, 24 hours a day.
 Need additional inspiration? Check out Fish & Hunt Maryland's latest articles written by fellow sportsmen and local partners.
When it's time to travel again and your're ready to plan your next trip, check out the Plan Your Trip section of our website to find lodging options, fishing charters and guides, and outdoor retailers.