Pheasant Season in Maryland
After a successful 2018 launch, the Maryland Department of Natural Resources – Wildlife and Heritage Service is expanding its stocked pheasant hunting opportunity for the 2019 season.
Last year's event, held in Western Maryland, included a stocking of approximately 600 pheasants (half hens and half roosters) at five different wildlife management areas (WMA) across the region - Mount Nebo, Cunningham Swamp, Warrior Mountain, Belle Grove, and Indian Springs.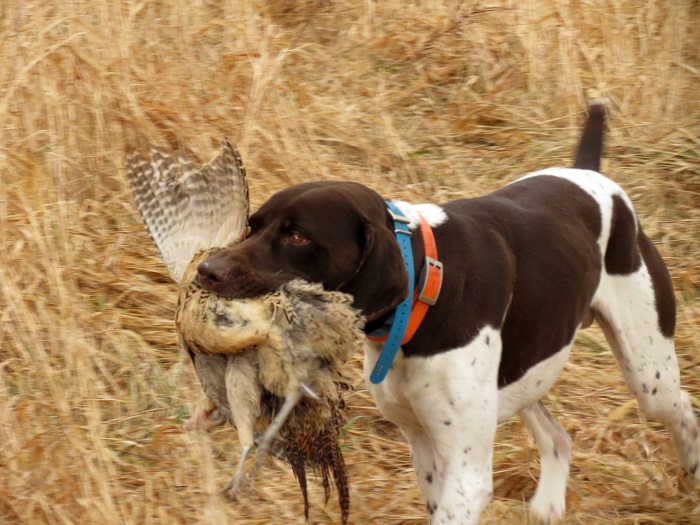 This year, the program is expanding for 2019 beyond the five WMAs in Western Maryland, to include Green Ridge State Forest (Kirk Orchard) and Savage River State Forest (two tracts). In addition, the hunts will also include in the central and southern regions of Maryland, providing opportunities for folks to hunt at Myrtle Grove and Chicamuxen WMAs in Charles County, McKee Beshers WMA in Montgomery County and Old Bohemia WMA in Cecil County.
These hunts continue to be a great opportunity for junior and apprentice license holders, and for 2019 lapsed hunters are welcome.  The Maryland Department of Natural Resources DNR's definition of a lapsed hunter is a hunter who has previously held a Maryland hunting license, but has not purchased one in three of the last five years (does not have to be consecutive years).  If you've been thinking about getting back out there, this two-day event is an ideal chance for you to head into the field. Consider taking a young or new/inexperienced hunter with you.
[gallery link="none" columns="1" size="full" ids="9649"]
In addition to the stocked pheasant hunts, the Maryland Department of Natural Resources also offers a mentored hunting opportunity, in partnership with Wild Wings Hunting Preserve, located in Friendsville, MD in Garrett County.  This mentored hunt opportunity is also focused on junior and apprentice license holders, as well as lapsed hunters, and it will also provide each participating hunter with a mentor (guide) and a dog.  Lunch, sporting clays and a short hunter safety refresher are also included.
For 2019, both the stocked and mentored pheasant hunts will be held on November 23-24.  Interested participants will need to apply by October 18, 2019, and successful applicants will be selected at random.  All applicants will be notified by November 1 as to whether they can participate in the hunt or not.  There is no charge to apply or participate in any of these hunts.
The registration forms are available at https://dnr.maryland.gov/wildlife/Pages/hunt_trap/Mentored-Hunt-Program.aspx. Click on EVENTS/HUNTS at the top of the page then select to apply for the mentored pheasant hunts or the stocked pheasant hunts.
For more information or if you have questions, please contact Nancy Doran, Information and Education Program Manager with the Maryland Department of Natural Resources – Wildlife and Heritage Service.  Phone: (301) 777-2136, Email: [email protected]
For information on lodging options, hunting guides and outfitters, outdoor retailers and shooting ranges, visit the Plan Your Trip section on our website.
Fall is beautiful in Maryland, so why not add a relaxing road trip to your itinerary while you're hunting in Maryland? Take a little time with the family after your hunt with a trip on our state's scenic byways.
Images courtesy of the author and Barbara Singer via the Maryland Department of Natural Resource's Flikr account.