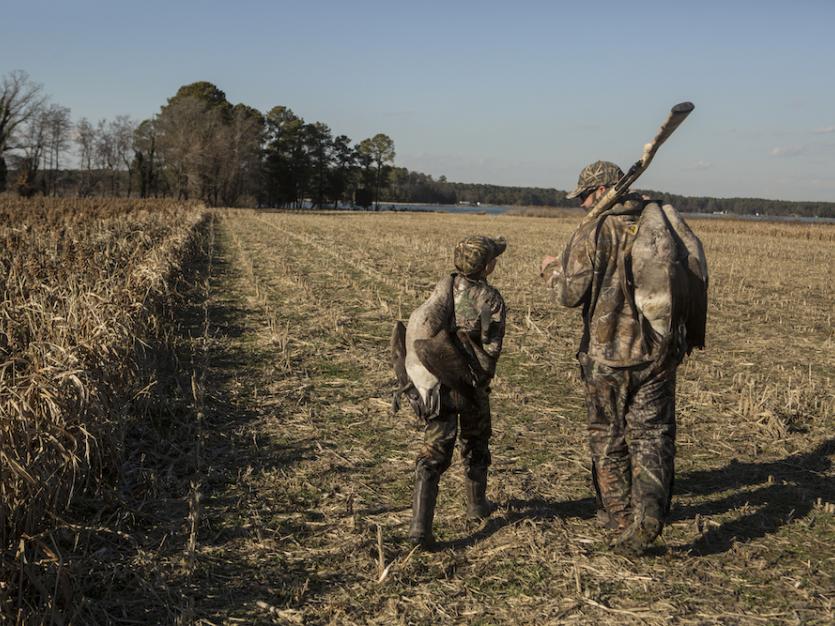 Passing Down the Hunting Tradition
For many, hunting is very much a family tradition. Everything you learned was passed on to you by your parents and grandparents. Now it's your turn to pass the hunting torch down to the next generation. Whether you're a father teaching your newly-licensed son how to track a buck, or a grandfather demonstrating the basics, there's no better place to pass on your hunting knowledge and skills than right here in Maryland.
From Regulated Shooting Areas (RSAs) for first-timers and guided deer hunts on private lands, access to untouched wild lands and pristine rivers teeming with trout, Maryland offers a ton of opportunities to share your experience with the newest sportsmen and women in your family. With such an abundance of accessible hunting opportunities, Maryland is the perfect place to put a stand in your family tree and pass down the hunting tradition.
Plan Your Next Experience
Maryland offers a variety of hunting experiences from species to locations. Looking to plan your next trip but not sure where to go? Check out our Where to Go section that highlights each of our counties. Or, if you want to let the species determine your location, use our Local Species section to help plan your trip. For anyone interested in visiting Maryland for a hunting excursion, we highly recommend connecting with one of our local Hunting Guides & Outfitters. A Maryland guide will help you develop a complete itinerary, access private and public lands, and answer any questions you may have regarding licenses, regulations, and seasons. Also, we suggest visiting Maryland DNR's website for current and accurate information on all hunting logistics and regulations.
Starting planning now.  Or, if you need a little more inspiration, check out our latest articles written by fellow sportsmen and local partners.