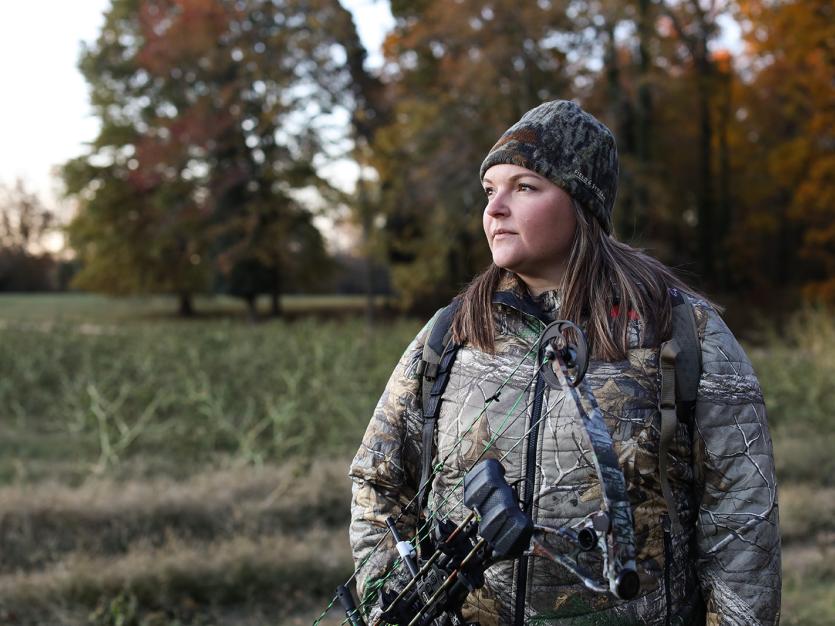 Maryland's Hunting Accessibility
Maryland offers many ways to make hunting accessible for all and give everyone a chance to get out and enjoy the outdoors or perhaps even fill your freezer with venison. Be sure to check regulations and location rules before heading out. Good luck!⁠
There are over 30 State Parks, State Forests and Wildlife Management Areas in Maryland that offer access to hunters with mobility impairments. Following is information on some of the public lands with accessible hunting areas. Information on additional sites can be found here on the Maryland Department of Natural Resources website.
Cunningham Swamp WMA features a newly constructed 170-foot wheelchair-accessible boardwalk leading to a covered hunting structure that overlooks a wetland built near a beaver impoundment. This site is located on the east side of MD Route 495 just south of the entrance to the Western Maryland 4-H Center in Swanton. It is available on a first-come, first-serve basis. Parking and hunting are available to those with a Universal Disability Pass. 
For more information call the Mt. Nebo Work Center at 301-334-4255.
Warrior Mountain WMA has added a new special access road open to those with a Universal Disability Pass. This one-half mile of road is located on the east side of Ruby Road adjacent to the primitive camping area. Here hunters will find a new hunt-from-a-vehicle opportunity as well as a wheelchair-accessible parking area and covered hunting structure that is available on a first-come, first-serve basis. 
This unique site offers people with a mobility disability an opportunity to leave their vehicle and hunt from a structure that overlooks a forested hollow dominated by white oak and hickory. 
For more information please call the Billmeyer Work Center at 301-478-2525.
Cedar Point Wildlife Management Area
Cedar Point Wildlife Management Area is situated on a peninsula between Nanjemoy Creek and the Potomac River, in southwestern Charles County. The 1,926 acres consist of a mix of forested and upland habitats as well as tidal marsh, non-tidal ponds, wetlands and agricultural fields. A diversity of public hunting opportunities can be found on the landscape including deer, turkey, waterfowl, upland game and furbearers. Cedar Point WMA also offers disabled access public hunting opportunities.
There is a 0.75 mile hunt-from-a-vehicle road where users may hunt all legal species. In addition, there are two goose field blinds and one waterfowl blind that offer accessibility accommodations. Hunters will need the Universal Disability Pass and a "Hunt From Vehicle" Key issued by the Myrtle Grove Office. 
For maps and more information please visit Cedar Point WMA or call the Myrtle Grove Office at 301-743-5161.
Pocomoke State Forest / Chesapeake State Forest 
These locations offer a combined 5.7 miles of "Hunt From a Vehicle" forest roads in Worcester and Wicomico Counties respectively. These areas are mainly used for deer and turkey hunting opportunities. Their web pages offer easy-to-use maps and a single office point of contact.  
Get Out There:
Ready to try your hand at hunting? Be sure to visit the Maryland Department of Natural Resources' website for information on rules/regulations and licenses and all of the accessible options in Maryland.
When you're ready to plan your next trip, the Resources section of the Fish & Hunt Maryland's website contains lodging, fishing charters/guides, and outdoor retailer options. For additional travel and attractions information, and deals, check out Visit Maryland.
In need of some inspiration? Check out Fish & Hunt Maryland's latest articles written by fellow sportsmen and local partners.