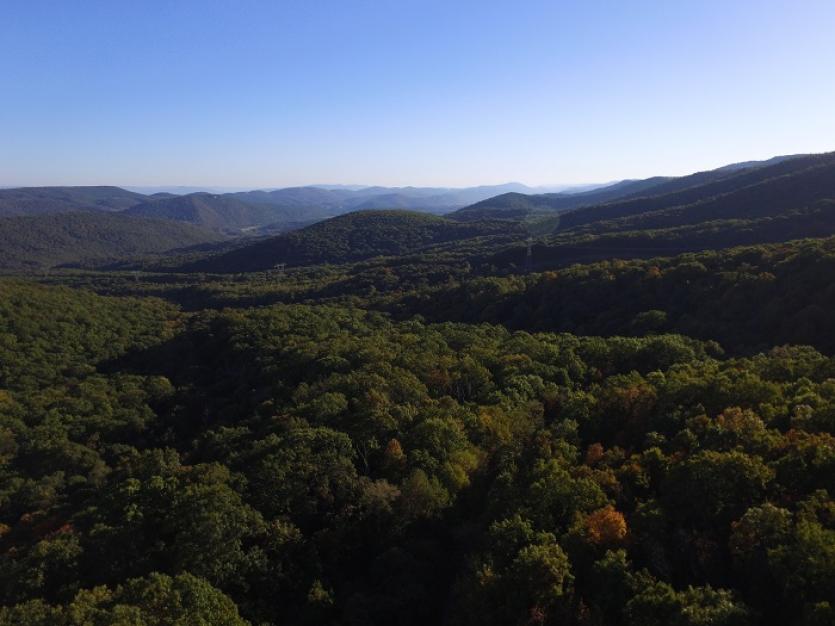 Hunt & Hike Western Maryland
Hunt & Hike Family Road Trips, Part 1: Western Maryland
Maryland has one of the most varied outdoors in the country. From freshwater rivers, thousands of miles of Chesapeake Bay coastline and the Piedmont Plateau, to thick forests, dozens of hills, the Blue Ridge Mountains and the Appalachia, the state's geography is full of beautiful scenery and diverse wildlife. For Maryland hunters and out-of-state visitors, that means there're plenty of unique outdoor activities and experiences to enjoy, conveniently located within the state.
Best of all, you can bring the whole family for a road trip and hike while you head out for your next hunt. Each major region of the state offers plenty of opportunities for a complete outdoors adventure.
Here are some notable places in Western Maryland that are perfect for your next family trip:

Savage River State Forest & Big Run State Park
Located in the northeast quadrant of Garrett County, Savage River State Forest comprises about 55,185 acres of forest and hiking trails. Much of the forest is designated as state protected wildlands for the preservation of unique natural resources. The area offers visitors the option for biking, boating/canoeing, PRV trail riding, firewood cutting, fishing, hunting and more.
With 11 trails of varying difficulty, you can enjoy a hike or off-road vehicle trail riding with the family before you head out to hunt. There are also 10 camping areas which include primitive camping options if you've been waiting to get in tune with the outdoors. At the base of the river, Savage's popular base camp also offers fishing, camping and hunting.
Savage River's public shooting range is open 365 days a year from sunset to sunrise so you can definitely make this your go-to range in the area.
If you need a place to rest, Waters Run Bed & Breakfast and the Water Run Guest House and Suite B&B are nearby.

Deep Creek Lake State Park & Hunter's Paradise
If you're looking for a budget-friendly and family-oriented outdoors experience, Deep Creek Lake State Park is a great option in Western Maryland. 
The park offers over 1,800 acres in the Alleghany Highlands with several easygoing hikes to really enjoy the fresh air and elevation. Perfect for the family who loves a challenge, all trails are marked, well-maintained and clean, with a variety of difficulties to choose from. Snakeroot Trail and the Beckmans Trail are perfect for a leisurely hike.
Only 10 minutes west in Oakland, A Hunter's Paradise offers 60 acres of private land bordering more than 200+ acres of protected Maryland Natural Conservatory. The hunting lands provide "turn-key" hunting with pre-established tree stands, trail cameras, and food plots and feeders. If you're looking for a guided hunt, the property has guides who can show you the land's layout and assist with kill retrieval.
For places to stay nearby, be sure to visit the Suites at Silver Tree, The Lodge at Wisp, and Lake Pointe Inn B&B.
How to Get There
You could take the highway, but Maryland offers scenic byways to maximize your road trip experience. The state's Open Road Itineraries will take the guesswork out of planning your drive with local and historic points of interest. If you're driving to Western Maryland from the east, you have two major open roads to choose from.
The Historic National Road, also called the "Road that Built the Nation," rolls across the western countryside through the Frederick and Hagerstown areas. There are plenty of small, quaint towns on the way which makes for a perfect pit stop to explore pockets of Maryland's history.
Definitely don't miss Washington Monument State Park to climb the stone tower that is the first completed monument to President George Washington. Or for some family team building, visit Tree Trekkers for exciting outdoor aerial adventures and ziplining on 14 different courses.
For a more rugged drive, take Mountain Maryland to enjoy the changing foliage. Thousands of acres of forest and mountains make for a peaceful background and can serve as great inspiration for outdoor activities upon arrival.
But don't shy from taking a break and enjoying the finer things on this road. Firefly Farms is the perfect stop to enjoy some award-winning and hand-crafted goat with a glass of wine. Or take a hike through time at the Cranesville Subarctic Swamp Reserve through a rare boreal bog that was formed 15,000 years ago during the Pleistocene Epoch. You'll get the chance to glimpse a variety of wildlife such as bog copper butterflies, golden-crowned kinglets, southern water shrews, American beavers, bobcats, and many more rare animals.
To plan your next trip to Western Maryland, visit Fish & Hunt Maryland's Plan Your Trip page and get started today. To explore more scenic and open road options for your road trip, check out the Open Road Itineraries by Maryland's Office of Tourism.
In need of additional inspiration? Check out Fish & Hunt Maryland's latest articles written by fellow sportsmen and local partners.
Be sure to get  your license from and visit the Maryland Department of Natural Resources online for more information on seasons and regulations before heading out.