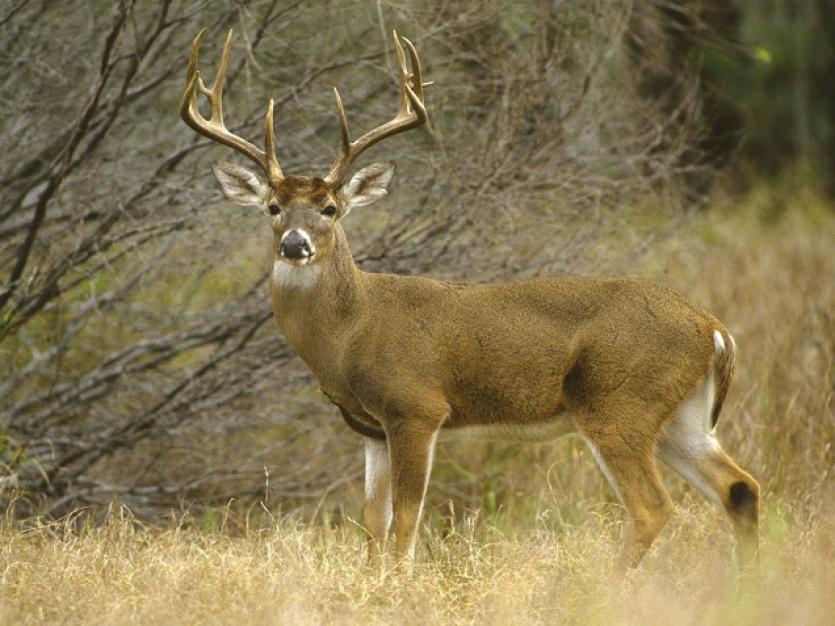 Hunt & Hike Central Maryland
If you've been waiting to enjoy more of Maryland's outdoors, the hunting season is a perfect time. Bring the family on a hunt and hike road trip to explore one of the most varied landscapes in the country. Each major region of the state offers plenty of opportunities for a complete outdoors adventure for hunters and out-of-state visitors alike. Accessible history, beautiful scenery and diverse wildlife can make for an easy and memorable day or weekend getaway. 
In Part 1 of this series, we explored some great areas and roads in Western Maryland. Now, let's see what Central Maryland has to offer for your next family trip.
Prettyboy Reservoir and Falls Road
Nestled in the lush landscape of the central region's outdoors, Baltimore and Carroll counties have multiple reservoirs boasting seasonal hunting opportunities. Pretty Boy Reservoir in northwestern Baltimore County features 7,380 acres of rolling hills, forests, and watercourses. The reservoir provides the perfect habitat for upland and forest wildlife species, primarily white-tailed deer, wild turkeys, rabbits, squirrels, and songbirds. Bow hunting a healthy deer population and a variety of Maryland furbearer species is also permitted to the public during legal hunting seasons, with some restrictions.
You'll find the reservoir offers a huge range of activities for the family. While you bow hunt on the premises, the gang can enjoy hiking, rowing or paddle boating, biking, bird watching, horseback riding on unpaved fire roads, and nature photography. The reservoir is dog-friendly too, with trails that take you down to the canyon and the Gunpowder River. The river also offers a diverse range of fish like largemouth and smallmouth bass, crappie, sunfish, perch, and carp.
To get to Prettyboy from Baltimore County or the city, take the family onto Falls Road and head north, past the idyllic campuses and by the historic country estates in the Green Spring Valley. The long, winding roads, farmlands and hillsides are the perfect backdrop for a relaxing drive, especially during the spring and fall.
Seneca Creek State Park
If you want a full, all-day outing experience, Seneca Creek State Park offers stunning scenery and plenty of hunting areas. This 6,300 acre sprawling park contains scenic lands of tall forests, fields, and woodsy pathways. Schaeffer Farm trail system, located in the park, is unique in the state and acts as a trail hub with over 50 miles of hiking, horseback riding, and bicycling trails. You can start with an easy hike on the well-maintained, 3.6 mile trail encompassing the lake or do a trail loop stretching a whopping 60 miles from Schaeffer to Damascus to the Potomac and back.
The family can also rent a boat for some leisure time on the water or get cooking at the park's famous picnic groves, complete with tables and charcoal grills. A one-of-a-kind playground featuring huge logs, tires, and a junior's zipline is great for the kids.
For the hunt, you can take your pick between five hunting areas. The River Road Area gives you approximately 1,000 acres of all-season hunting grounds for all approved methods of hunting. For the dedicated bow hunter, The Game Preserve area, Rifle Ford and Black Rock Roads areas, and Montevideo areas give you a combined 2,280 acres of pure deer hunting land. And the Schaeffer Farm Tract is perfect for firearms season if you use shotguns or straight-walled cartridge rifles.
There are a few road trip options to get to the park, depending on which part of Maryland you're driving from.
If you're coming from the west or north, take the Chesapeake & Ohio Canal scenic byway. It hugs the west-central border of the state, following the Potomac through thick forests. Antietam Campaign is also a more localized byway option if you're coming to the ranges from within Montgomery County. If you're coming from Southern Maryland, the beautiful Star-Spangled Banner byway definitely makes for a memorable trip.
Plan and Explore
You could take the highway, but Maryland's scenic byways are the best way to maximize your road trip experience. The state's Open Road Itineraries will take the guesswork out of planning your drive and provide you with both local and historic points of interest.
To plan your next trip across Central Maryland, visit Fish & Hunt Maryland's Plan Your Trip page and get started today.