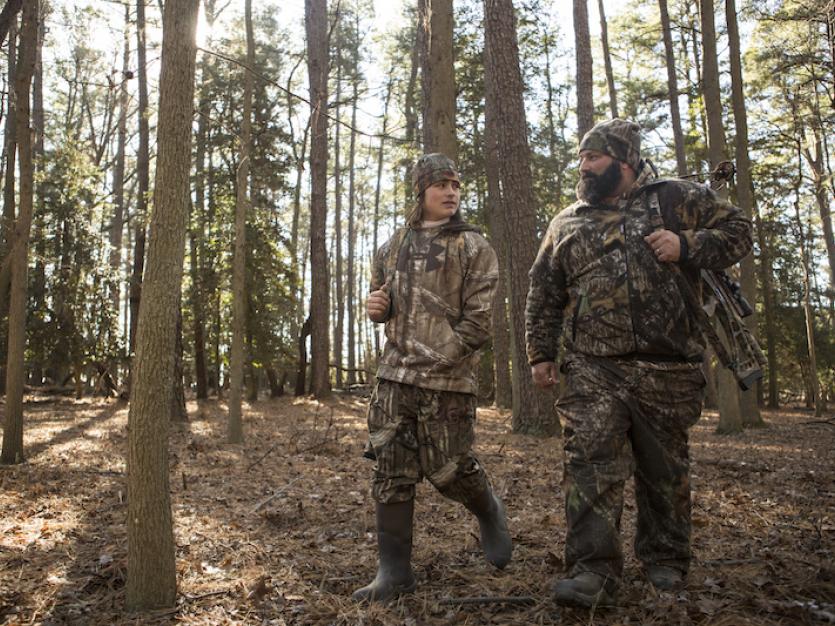 As avid hunters, one of the best and most rewarding things we can do is pass the love for our sport on to the next generation. The good news is that it's fairly easy to get kids interested, as many are naturally interested in wildlife and nature, but some will take to it slower than others. You can start by watching turkeys and deer at close range and show your kids the little things. Just one experience can be all it takes for them to feel the excitement. My daughter and I went out this past turkey season and she became hooked for life.
For everyone, this season's spring turkey hunt was long awaited. I am the proud father of three eager new hunters. Although my oldest had been introduced to waterfowl and turkey hunting, my two youngest were both first-timers for this season's hunt.
Last year was the first season for my eldest. I started off by taking her to the property for spring cleaning, which involved walking through the woods to find turkey feathers and find areas where we could see where turkeys had been scratching, in order to arouse her interest in the later hunt. We set up a blind and installed cameras to watch turkey activity. A few days prior to the season opener, we collected the camera cards and together we scrolled through each picture. We were able to see birds, deer, raccoons, foxes, and the turkeys that we had been anticipating. At that time, we both knew to expect to see something once the sun came up on the day that we chose to go out.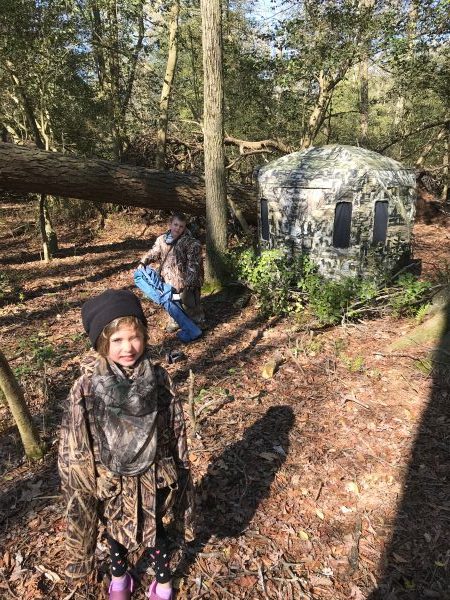 On opening day, we set out for the farm around 5:30 in the morning, excited as can be, stopping a few minutes from the farm to get a few snacks and drinks to fuel the both of us for the day's hunt. As we got to the farm, we each slipped on our boots and trailed for the blind.
Walking through the woods, I could tell my daughter was a bit nervous, having only the light from our headlamps to see through the darkness of the woods. For many young hunters, this can be both a mysterious and scary time. However, with me holding her hand and reaffirming that the sounds of the night were the beautiful sounds of nature, we proceeded to make it to the blind safely.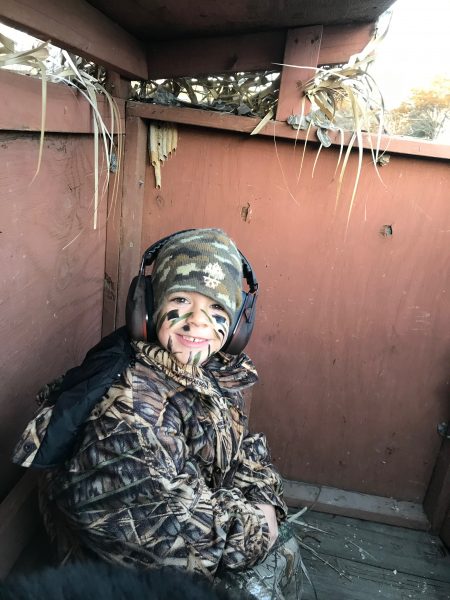 Once in the blind, we set up our chairs and turned off our headlamps, waiting to see what was going to happen at first light. As the sun began to slowly rise in the distance, the woods started to come to life. The chirping of birds and leaves rustling in cadence was the first thing she cued in on, asking quietly what it was that was out there. Not truly knowing the answer, I could only tell her that we both would soon find out. Letting her blow my owl call to wait for the reaction, off in the distance the first gobbler sounded off. As other turkeys began to join in, I could tell she was in awe. During this time, the darkness had faded into light and the creatures of the woods were now on the move.
By 9:00 am, we had seen a few deer, a fox and one turkey located across the field, but had no bird to show for our efforts. As we sat there quietly in the blind, I could tell my daughter was hooked for life. Just seeing wild animals in their element was enough to make her smile.
As nature began to calm down for the day, I asked her to let me know when she wanted to head back. The whispered response of "in a few more minutes'' put me into a state of nostalgia, bringing me back to the early days of hunting with my father. Once she was ready to go, we began exiting the woods that had been a long, never ending labyrinth in the prior dark hours. Not once since the sun came up did a smile escape her face. It was a great day for both of us.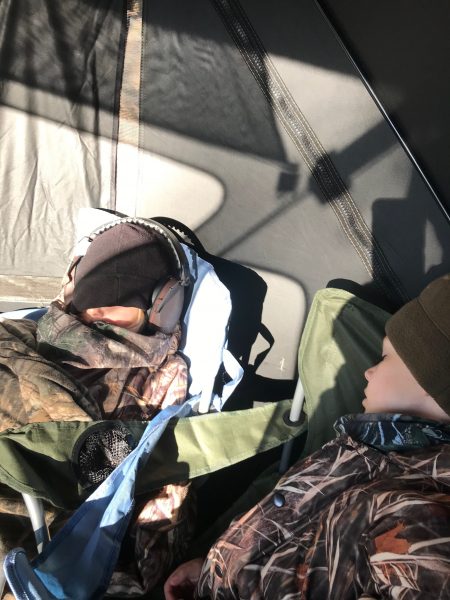 The most important part of days in the field is what we teach the next generation. We don't need to push them into it, but rather immerse them in a situation where he/she feels safe, becomes interested and has fun. I believe that's the best way to pass down traditions of hunting and maintain interest in the sport
Remember, it's not the game that is taken home, but rather the stories and experiences that will last a lifetime. So please continue to share experiences with young hunters, and immerse them in the beautiful world of the outdoors. Happy Fathers Day!
You can purchase your Maryland Fishing License online, 365 days a year, 24 hours a day.
Tim Campbell, a Maryland native, has fished the Chesapeake Bay for many years. He is an award winning member of the Mason-Dixon Outdoor Writers Association.
Be sure to visit the Maryland Department of Natural Resources online for more information on seasons and regulations before heading out!
In need of additional inspiration? Check out Fish & Hunt Maryland's latest articles written by fellow sportsmen and local partners.
When it's time to travel again and you're planning the next trip, check out the Plan Your Trip section of the Fish &Hunt Maryland's website to find lodging, fishing charters/guides, and outdoor retailer options.