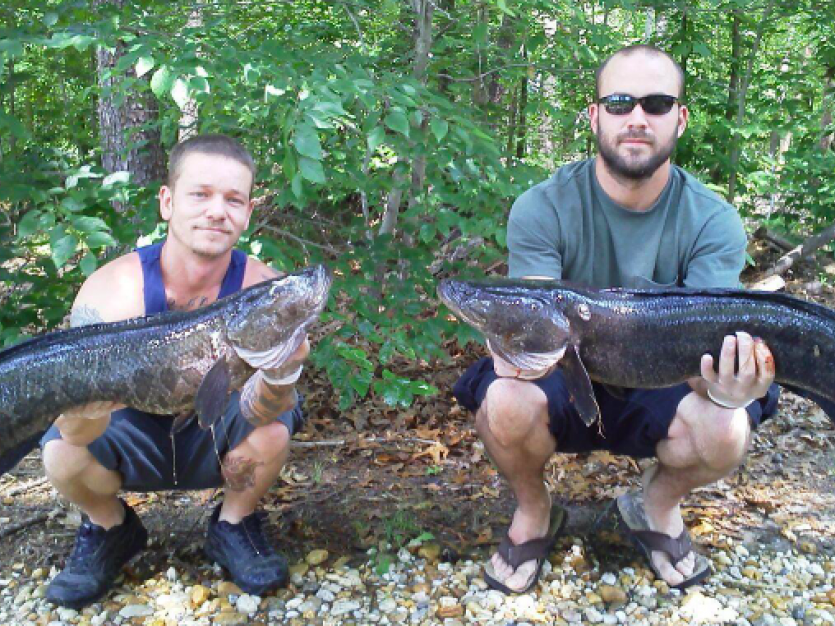 The Great Chesapeake Invasives Count
The Coastal Conservation Association of Maryland has announced The Great Chesapeake Invasives Count. This Citizen Science Campaign uses the fishing experiences of anglers to help provide the data needed to properly manage and conserve our fisheries now, and into the future. 
This angling-based effort will provide important data on invasive species to Maryland DNR, USFWS, and other management agencies on what anglers are seeing on the water. Data will be collected throughout the campaign which runs from April through October, 2021. 
What is an Invasive Species?
An invasive species is an organism that causes ecological or economic harm in a new environment where it is not native.
Invasive species can harm both the natural resources in an ecosystem as well as threaten human use of these resources. An invasive species can be introduced to a new area via the ballast water of oceangoing ships, intentional and accidental releases of aquaculture species, aquarium specimens or bait, and other means.
Invasive species are capable of causing extinctions of native plants and animals, reducing biodiversity, competing with native organisms for limited resources, and altering habitats. This can result in huge economic impacts and fundamental disruptions of coastal and Great Lakes ecosystems.
What's the catch?
Northern Snakehead
Introduced into the Chesapeake in the early 2000s, northern snakehead (Channa argus) like shallow, warm water with vegetation and submerged trees for cover. They boast a mottled pattern that looks similar to a python, and have a round head and large, prominent teeth. Much has been made of the fish's introduction and status as an invasive species. Many scientists agree that more research will be necessary to determine any negative environmental impacts of the snakehead species introduced into the United States. Regardless, these transplants from Asia have spread throughout the Chesapeake Bay watershed with their populations continuing to increase. They are big, aggressive, strong, and delicious, making them a prime species for sport fishing
Blue Catfish
Blue Catfish are long and often slender with a deeply forked tail. A distinguishing feature of the blue catfish is that the anal fin margin, or edge, is straight as if it has been clipped with scissors. All other catfish species have rounded anal fins. Blue catfish are typically a bluish, gray color on top with a silvery or white underside. They are the largest of the catfish family in North America and can attain weights in excess of 100 pounds. The Maryland state record blue catfish is 84 pounds. As an introduced species, blue catfish are now commonly found in the tidal Potomac River and some of the other tributaries of the Chesapeake Bay. Studies are currently underway to determine their impact on other aquatic species.
Flathead Catfish
Flathead differ greatly in appearance from most other catfish species. Flatheads have a squarish tail, sometimes slightly notched. Their backs and sides are often an olive or light brown color with darker mottles or specks. Their bellies are often white or pale in color. Their heads are compressed, or flattened, and they have a protruding lower jaw. Flathead catfish can reach sizes in excess of 100 pounds but much smaller specimens have been encountered in the Chesapeake Bay region. Flathead are an introduced species and are currently found in only a few places in the Chesapeake Bay; the Potomac River, Upper Bay, Elk and Sassafras Rivers.
How to Participate
To encourage support and participation CCA has secured monthly prizes.  Drawings are based on the catches you report each month and will occur on the last day of each month from April -Oct 2021.  Learn more about this campaign and register for free today at The Coastal Conservation Association Maryland
Check Out Our Articles
In need of additional information, inspiration or a preview of what Maryland has to offer? Check out Fish & Hunt Maryland's latest articles written by fellow sportsmen and local partners.
Be sure to acquire your license from the Maryland Department of Natural Resources before heading out.
Visit our Plan Your Trip page for information on fishing charters and guides, lodging options, marinas, retailers, and more.
Get A License
Purchasing a license is more convenient than ever before. Maryland DNR provides the following quick and easy ways for you to obtain your licenses and registrations.