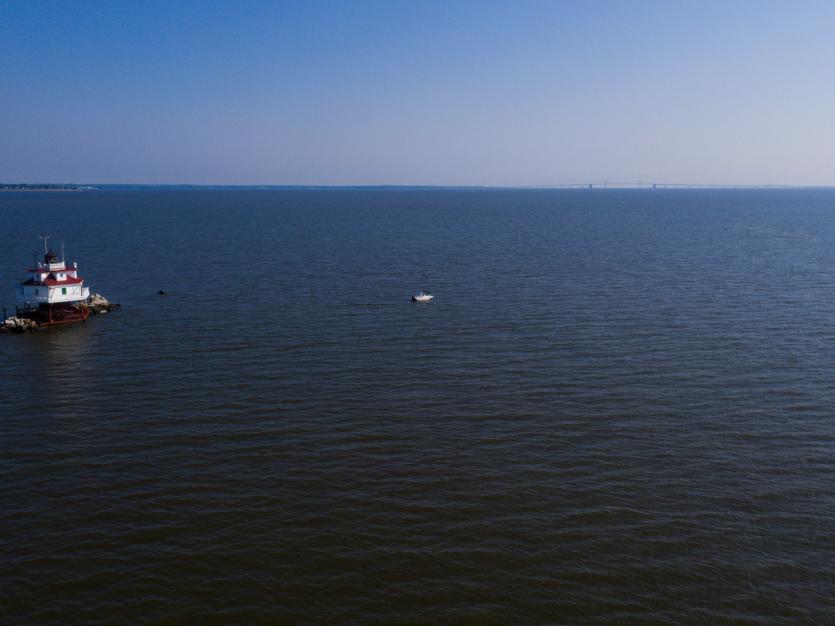 Fishing 101: What Fish Are Biting In Maryland?
If you're going to be in Maryland over the winter months (or any time, really!), you can't miss a chance to get out on the water. One of the most exciting ways to do so is to go fishing! Whether you're a newbie or a seasoned pro, alone or with the family, there are plenty of opportunities to have a fun and productive day on the water catching fish. Here's what you need to know before you head out on Maryland's waters. 
TYPES OF FISHING IN MARYLAND
Maryland should be on every angler's fishing bucket list, as there are plenty of fishing opportunities in the area. Anglers can fish the coastline, then move inland for some fly fishing, kayak fishing or shore fishing, and if you're there in the winter, you can do a bit of ice fishing. If you're looking for some serious tournament action, plan your trip in August and head down to Ocean City. This is where you can register to take part in one of the world's biggest fishing events, the White Marlin Open. 
What Fish Are Biting In Maryland 
There's a variety of fish to be caught in the Maryland waters. If you're looking to catch some trophy bass, make your way to Deep Creek Lake. This lake offers fishing opportunities all year round, and is a popular destination for ice fishing in the winter, where you can catch bluegills, yellow perch and trophy northern pike in addition to bass. 
Centennial Lake in Howard County has an extensive shoreline, which has been made easier to navigate with a paved pathway that encircles the lake for about 2.6 miles. Anglers will be able to fish for bass, catfish, tiger muskies, trout and crappies. 
There are a number of rivers and reservoirs that are prime fishing spots for trout, shad, bass, walleye and perch. If you're looking to catch trout specifically, then head to the Savage River. 
If you want to try something new and challenging, then head down to the Potomac River where you can try your hand at bow-fishing – literally, catching fish with a bow and arrow. 
For spotted bass, largemouth bass, smallmouth bass, channel catfish, sunfish and perch, Prettyboy Reservoir would be a good spot for a day's fishing. With crystal clear water, you'll find that you can use Ned rigs and tubes to lure the fish. 
If you're looking for a challenge, then Loch Raven will provide one! This reservoir has underwater vegetation that provides cover for the fish. Anglers will have to be creative in finding the fish in the thick grass, but you can lure bass, chain pickerel and pike with swimbait or big jerk bait. 
What You Need To Know About Fishing In Maryland 
Every state has their own fishing licences, rules and regulations, but what's great about Maryland is that there are fishing spots that don't require a fishing license. For example, anglers can fish license-free at Anne Arundel at the old bridge at the Severn River, Maryland Route 450 or in Baltimore at Cox's Point. 
You do have to observe all other fishing rules, even though you don't need a fishing license. Anglers still need a free MD/PRFC registration to fish in designated tidal areas. 
Alternatively, you can visit Maryland in June or July on the first two Saturdays, when Maryland hosts Free Fishing Days. 
Some states that have access to, and share the same body of water, may actually share fishing licences. Check with the Maryland Department of Natural Resources to see if your fishing license would be valid or if you'd be required to get a new one. 
Public Areas & Trout Stocking Locations 
Whichever county you're in, you're not far away from a public fishing area that you can stop at for a few hours. You can stop at Avalon Pond which is also known as the Lost Lake in the Glen Artney Area.
Avalon pond is a great place to take your kids fishing for the first time and if they need a change of activity there's a playground nearby for them.
Another great fishing spot is Lake Artemesia Natural Area in Prince George's County. Here anglers can fish for trout, bass or bluegill. There is an abundance of bird watching that you can do while fishing.
There are many ponds in Maryland where you can go fishing that are public areas and most of them, like Lost Lake and Lake Artemesia, are stocked by DNR.
Planning your trip? 
There are plenty of opportunities for watery fun in Maryland, but a morning's worth of fishing definitely shouldn't be missed. 
Whether you're out there for the trophy catch or simply to spend some quality time with your family while teaching your kids a new sport, the fishing opportunities are almost endless! 
Visit our Plan Your Trip page for information on fishing charters and guides, lodging options, marinas, retailers, and more. And if you're up for a quick getaway, explore our Open Road Itineraries built for you by Maryland's Office of Tourism.
Get A License
Purchasing a license is more convenient than ever before. Maryland DNR provides the following quick and easy ways for you to obtain your licenses and registrations.