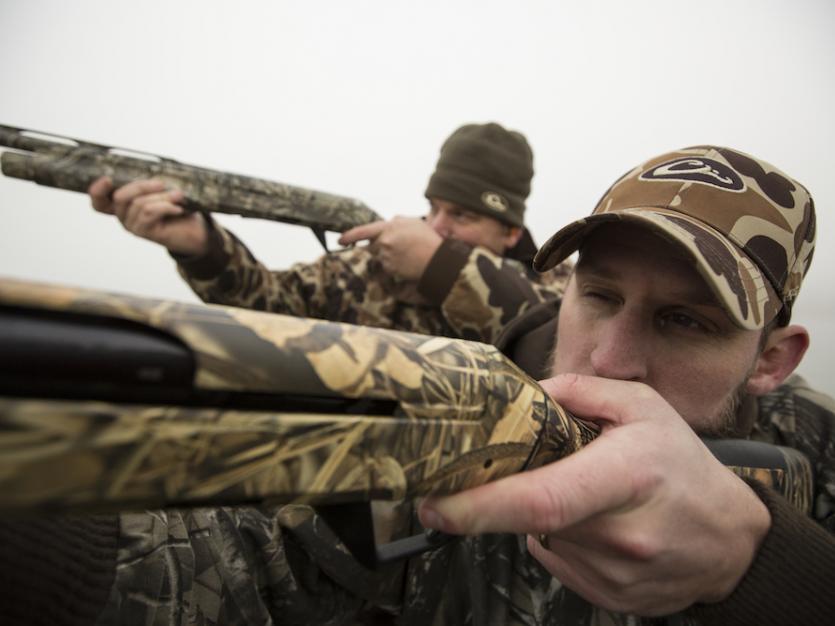 Cast & Blast Buddies Trip
Combining the chase of Maryland's two most sought-after species into one day-long adventure, Cast and Blast trips are a truly unique Maryland experience. As one of the only states that offers such a trip, Maryland is the perfect place to try your hand at this little-known hunting and fishing experience.
Built around serious sportsmen's knowledge and skill sets, Cast and Blast trips are guided hunting and fishing trips that bring sportsmen duck hunting from a shallow, camouflaged skiff in the morning, and aboard a charter boat reeling in trophy striped bass in the afternoon. Perfect for the all-around sportsman, Cast and Blast trips offer the very best of Maryland's duck and striped bass opportunities packaged into one unforgettable day.
Plan Your Experience
The Chesapeake Bay Cast & Blast is a true "Only in Maryland" experience that any serious sportsmen needs to add to their bucket list. We'll be honest–this is not an experience you should just show up and hope to enjoy. There are a few guides that provide this unique trip to sportsmen in Maryland. Check out the hunting guides & outfitters that take visitors out before coming to Maryland. These guides will help you plan the trip and answer any questions you might have. Also, we suggest visiting Maryland DNR's website for current and accurate information on all hunting logistics and regulations. You also want to make sure to have all your necessarily licenses, which you can do online or from from the DNR app.
Get A License
Purchasing a license is more convenient than ever before. Maryland DNR provides the following quick and easy ways for you to obtain your licenses and registrations.